December 10, 2020
As part of a broader commitment to mitigate its environmental impact, DAI today announced a new corporate partnership with Trees for Life, a British conservation charity focused on restoring the Caledonian forest and rewilding the Scottish Highlands by planting native trees, nurturing seedlings, encouraging forest regeneration, and reintroducing missing species.
As a Gold Partner, DAI has set up its own grove with Trees for Life, funding the planting of 1,000 trees in 2020.
"We're delighted to get this partnership in place and we look forward to planting more trees in the years to come," said Keith Smith, Senior Vice President for DAI's HMG Business Unit, which focuses on delivering UKaid and implementing bilateral development investments in the United Kingdom.
Smith cited the United Kingdom's role in hosting next year's COP 26 as an impetus both for the partnership and for a broader review of the company's environmental policy. "In light of the escalating climate emergency, we need to take greater responsibility for our environmental impact. After a turbulent year that changed the way we deliver our international work, especially our reliance on air travel, we see this as a unique opportunity to take stock and take action."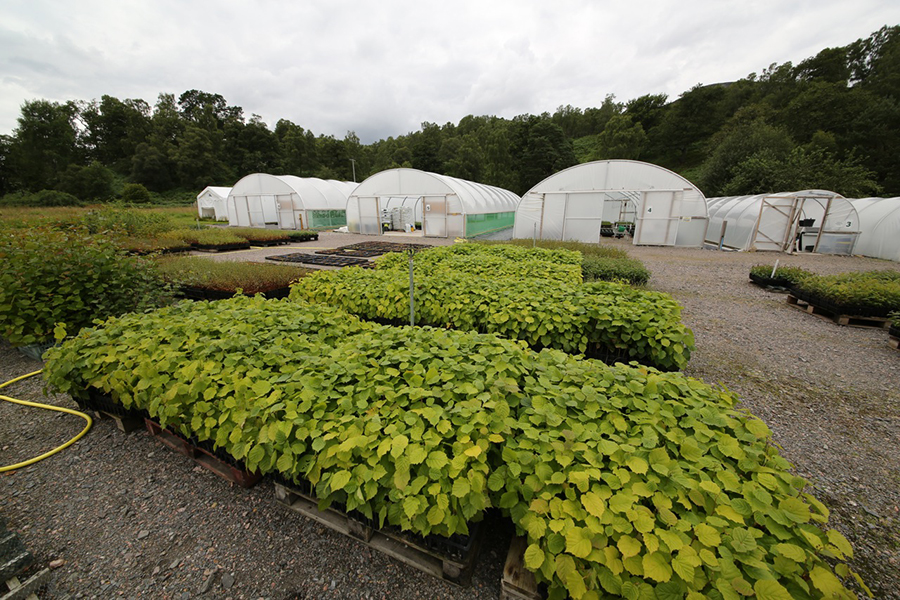 Saplings at the Dundreggan Rewilding Centre in the Scottish Highlands. Photo courtesy Trees for Life.
The firm's forthcoming Emission Reduction Strategy 2021 will look at how we measure our carbon footprint, Smith said, and introduce practices to prevent unnecessary emissions and reduce or offset our remaining emissions—including through mechanisms such as the Trees for Life partnership.
"Trees for Life is aptly named because native forests are so much more than trees," said Felicity Buckle, a Senior Consultant in DAI's land practice, who is leading the work with the charity. "Restoring these unique habitats through tree planting helps to address biodiversity loss, reduce localised flooding, and reduce the impacts of climate change."