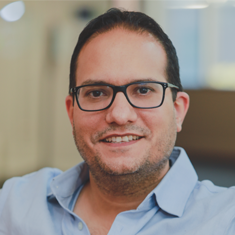 Zaki Raheem first became interested in microenterprise development while working with Practical Action and UN-Habitat 20 years ago in the Kibera slums of Nairobi. The experience exposed him to the power of grassroots entrepreneurship, and the potential positive impact that smart investments, inclusive policies, and sound market assessments could have on the lives and livelihoods of the enterprising poor in the developing world.
After these early experiences, Zaki joined the socially responsible investment / ESG advisory team at Morgan Stanley Capital International to explore the role of capital markets and multinational corporation investments in emerging markets, as the impact investment field was just emerging.
To link these micro- and macro-economic research and consulting experiences, it was a natural progression for Zaki to become a development specialist, where he engages in market assessments that look to link entrepreneurs, micro-, small-, and medium-sized enterprises, and producers to growing markets.
He has had the opportunity to conduct feasibility studies and value chain assessments; lead training and workshops for entrepreneurs and small businesses; host business plan competitions, startup boot camps, innovation challenges and pitch events; design and facilitate training-of-trainers for accelerators and incubators; and play a variety of senior program manager roles on corporate-, donor-, and foundation-funded enterprise development projects.
He serves as Technical Director for the global advisory team with Shell LiveWIRE, a flagship entrepreneurship program supporting the design, training curriculum development, mentorship, and impact investor engagement for a network of accelerators and pre-accelerators in Africa, Asia, Latin America and the Caribbean, focused on cleantech, agribusiness, and local content. He also serves as a technical advisor for the Kosmos Innovation Center's agritech incubator and agri-accelerator in Ghana; and the Accelerate-HER women's accelerator in Guyana and IKEA Foundation's flagship refugee livelihoods program in Uganda.
In addition to his full-time position with DAI, Zaki works part-time as an adjunct associate professor at Columbia University's Graduate School of International Public Affairs; as a mentor for the #StartupColumbia social entrepreneurship competition; as a volunteer with TechStars #StartupWeekends in Washington, D.C.; and as a technical lead for DAI's engagement with the Global Accelerator Network and Aspen Network of Development Entrepreneurs.
Master's degree, international affairs, economic development, Columbia University
Fulbright Scholar, University of Philippines-Diliman
B.A., political science, Tufts University
x
RELATED CONTENT:
Archie D. Lightfoot has worked with DAI since 2015, supporting and directing projects in Botswana, Ethiopia, Ghana, Mexico, Mozambique, Pakistan, and Palestine. He took over as head of DAI's Global Security function in 2021.
Read More