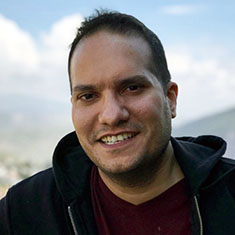 While on a Fulbright scholarship 15 years ago, Zaki Raheem first became interested in microenterprise development while working with a women's microfinance program in rural Philippines. The experience exposed him to the role of the private sector in a country's development and the potentially positive impact that smart investments, inclusive policies, and sound market assessments could have on the lives and livelihoods of the enterprising poor in the developing world.
After these early experiences, Zaki joined Innovest Strategic Value Advisors, a socially responsible investment advisory firm, to explore the role of capital markets and multinational corporation investments in emerging markets.
To link these micro- and macro-economic research and consulting experiences, it was a natural progression for Zaki to become a private sector development specialist, where he engages in market assessments that look to link micro, small, and medium-sized enterprises (MSME) and producers to growing markets.
He has had the opportunity to conduct feasibility studies and value chain assessments, lead enterprise development and market systems trainings and workshops, play a variety of senior program manager roles and provide advisory support to projects in the agribusiness, energy, manufacturing, financial services, tourism, and other sectors that have informed corporate, donor, investor and government strategies, as well as regional and country-level MSME project designs and action plans.
His field work includes short- and long-term assignments in Afghanistan, Bangladesh, Côte d'Ivoire, Ethiopia, Ghana, Guatemala, Guyana, Kazakhstan, Kenya, Malawi, Mozambique, Myanmar, Nicaragua, Panama, Philippines, Rwanda, Somalia/Somaliland, South Africa, Tanzania, Timor-Leste, Uganda, Uzbekistan, Zambia, and Zimbabwe.
After a two-year field assignment as the Private Sector Specialist/Deputy Chief of Party for the USAID Partnership for Economic Growth program in Somalia, he was a Technical Advisor for the USAID Feed the Future program in Mozambique and Bangladesh, the World Bank-funded Somali Business Catalytic Fund, and the Kosmos Innovation Center in Ghana that works with young entrepreneurs, local business incubators, and impact investors.
In addition to his full-time position with DAI, Zaki works part-time as an adjunct associate professor at Columbia University's Graduate School of International Public Affairs (SIPA), teaching a micro and small enterprise development course.
Master's degree, international affairs, economic development, Columbia University
B.A., political science, Tufts University
x
RELATED CONTENT:
Patrick Henry leads the Centre for Local Business Development in Guyana.
Read More