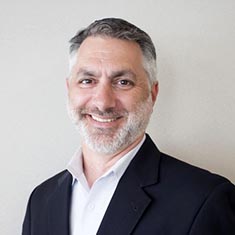 Stephen Rahaim is a health system, private sector engagement, and social innovation specialist with 20 years of experience working to strengthen health systems in emerging and developing markets. Stephen is a recognized leader with experience leading technical, research, and project delivery activities at global, national, and sub-national levels.
As the Chief of Party of the U.S. Agency for International Development (USAID)-funded Catalyst project, Stephen established an innovation support facility to develop USAID innovation competitions, make innovation investments in more than 20 countries, and provide acceleration support to grantees. Stephen also led the Health Markets and Behavior Change practice at Palladium, where he led strategy and private sector projects and advisory services to the U.K. Foreign, Commonwealth & Development Office innovation investments in Africa and Asia. Prior to this, Stephen led the Asia and Middle East activities for USAID's Strengthening Health Outcomes initiative where he developed new, private sector approaches, and partnerships related to health products and services.
Beyond engagement in donor-funded projects, Stephen has advised multinational pharmaceutical and health technology companies on product markets, business models for emerging markets, and partnership development. Stephen regularly advises and mentors new social enterprises and startups on strategy, product development, and organizational growth. He also serves on several advisory boards and the board of directors of the CORE Group.
B.A., English and philosophy, Michigan State University
M.P.H., Tulane University School of Public and Tropical Medicine
x
RELATED CONTENT:
Kim Shelsby is a member of DAI's Global Health team, leading strategy and growth initiatives for DAI's growing portfolio of supply chain engagements among both donor and private sector clients.
Read More