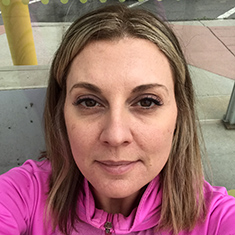 Lauren Caskey has more than 20 years of experience designing, implementing, and managing donor- and private sector-funded programs that aim to improve access to economic opportunities, promote economic recovery, and support community resiliency. Lauren has held a range of senior project management positions, including Chief of Party, Project Manager, Deputy Project Director, and Manager of Technical Services, on several donor-funded financial services projects, where her focus has ranged from economic resiliency and recovery, to institutional strengthening, and poverty assessment. She has worked in Southeast and Central Asia, the Caribbean, as well as throughout Africa, including Kenya, Mali, Mozambique, Nigeria, South Africa, Tanzania, and Zambia.
Earlier in her career at DAI, Lauren served as a Senior Development Specialist in the Economic Growth Sector, where she provided technical assistance and management support financial services development initiatives and community-based economic development projects worldwide, specifically focusing on increasing financial services to underserved market segments including micro, small, rural, and agricultural enterprises and on strengthening institutional capacity to deliver financial services in post-conflict, post-natural disaster, and HIV/AIDs-affected environments. Her expertise includes institutional capacity-building, industry association strengthening, market research and analysis, strategic and business planning, grant fund management, financial management, performance monitoring of microfinance and microenterprise initiatives, as well as the economic mitigation of HIV/AIDS. She completed the Boulder Microfinance Training Program in 2004 and is certified to implement the U.S. Agency for International Development Poverty Assessment Tool.
M.A., international development, American University
x
RELATED CONTENT:
Rashad Bibars is a senior development leader with more than 18 years of experience in designing and managing complex economic growth and private sector programs in Afghanistan, Jordan, and the Middle East in areas related to micro, small, and medium enterprise (MSME) and workforce development.
Read More