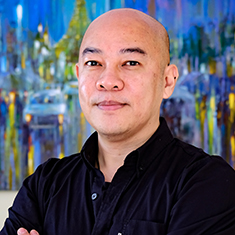 Johannes "John" Go has grants and subcontracts management, operational, and financial experience, having worked on various DAI programs since 2000. John is an experienced transition operations expert, with 25 years of experience. John has worked with DAI on 14 U.S. Agency for International Development (USAID) projects in fragile and unstable environments in Asia, the Middle East, Eastern Europe, and North Africa. His conflict and post-conflict experience includes Afghanistan, Burma, Indonesia, Iraq, Libya, Nepal, Sri Lanka, and Ukraine, including four projects with USAID's Office for Transition Initiatives. John's personal commitment to transition programming is exceptional and because of this deep commitment, he has been willing to go anywhere and take on any role.
M.A., management, corporate finance and capital markets, Gadjah Mada University
B.A., accounting, Atmajaya University
x
RELATED CONTENT:
John Sampson has more than 17 years of experience leading complex, high-speed programs in conflict, post-conflict, and fragile environments, including stability and transition, countering violent extremism, governance, climate-related conflict, natural resource management, emergency assistance, crisis management, infrastructure, and civil-military coordination programs.
Read More