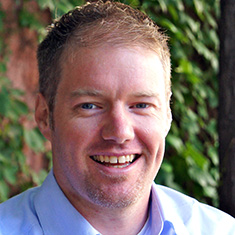 Jeremy Keeton is a natural resource management specialist with more than 15 years of experience, including seven years on long-term assignments in developing countries in Africa, Asia and South America. He has technical expertise in environmental economics and policy, natural resource management, water, sanitation, hygiene, combatting wildlife trafficking, and project monitoring and evaluation. Jeremy currently serves as a Deputy Chief of Party for the Paani Program, a biodiversity and river conservation program in Nepal. In this position he serves as the technical lead for the project and oversees all aspects of implementation, administration, operations, human resources, and reporting. Prior to joining Paani, he served as a Technical Director for the Malawi Local Government Accountability and Performance project, and as a technical specialist in DAI's Natural Resources Management Practice where he helped to design and implement projects in biodiversity conservation, climate change, and water and sanitation.
M.P.A, environmental management, University of Washington
B.B.A., computer information systems, Stephen F. Austin State University
x
RELATED CONTENT:
Richard Rapier for 15 years has worked in domestic and international programs addressing water, sanitation, and hygiene (WASH), water and waste resource management, and environmental and social impact assessment and management in infrastructure.
Read More