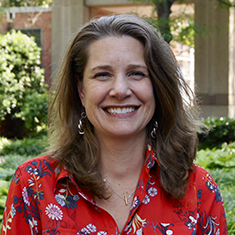 Jeanne Ellis is a Director for DAI's Sustainable Business Group, where she manages a portfolio of projects in social impact management, local content development, and corporate social investment. She has 20 years of experience in designing, implementing, and overseeing social and economic development programs for donors, governments, and mining and oil and gas companies. Her technical areas of expertise include social impact assessment, IFC Performance Standards, extractive sector governance, public-private partnerships, and stakeholder engagement. Recent clients include ExxonMobil, Rio Tinto and the Nova Scotia Department of Energy and Mines.
Prior to joining DAI, Jeanne worked at Deloitte and Cardno, most recently as Director for Social and Environmental Impact Management at Cardno Emerging Markets, where she was responsible for identifying, engaging, and providing technical leadership in social performance and extractive governance consulting. She also spent two years based in South Africa as the Mining Governance Advisor on the DFAT-funded Australia-Africa Partnerships Facility, where she managed the design and delivery of capacity building activities across the continent in areas such as mining policy development, contract negotiation, social and environmental impacts, fiscal and regulatory regimes, and community engagement.
Jeanne has experience working in numerous countries including Australia, Bangladesh, Ecuador, Ghana, Guatemala, Guyana, Honduras, Kenya, Mozambique, Papua New Guinea, Peru, South Africa, South Sudan, Tanzania, and Uganda.
M.A., Latin American studies, University of New Mexico
B.A., Spanish language and literature, Penn State University
x
RELATED CONTENT:
Ronke Oladele is an International Development professional at DAI's Sustainable Business Group.
Read More