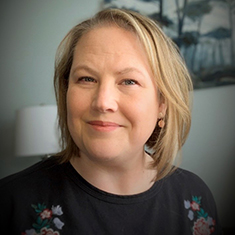 Janine Mitchell is an Epidemiologist and Global Health Specialist with more than 15 years of experience and has worked in more than 30 countries. She specializes in global health security, disease surveillance, health system resilience, and the application of evidence-informed decision-making.
Janine joined DAI in 2021 after an appointment with the International Development Research Centre (IDRC), in partnership with the Hewlett Foundation to support a multi-country evidence-informed decision-making thought-leadership collaboration amidst the COVID-19 pandemic. Before the IDRC, Janine was a Team Leader and Senior Technical Specialist at Mott MacDonald for five years, and both led and contributed to teams on health strengthening, resilience, and One Health projects throughout Sub-Saharan Africa.
Before 2015, she worked for more than 10 years predominately in HIV and TB strategic information, as well as monitoring, evaluation, reporting, and learning with the Netherlands Ministry of Foreign Affairs, the U.S. Agency for International Development, and the South African Ministry of Health. Janine also partnered with the University of Johannesburg as an advisor to establish the Africa Evidence Network, which is now a community of practice of more than 3,500 multi-sectoral specialists contributing to the use of evidence in decision-making. The Africa Evidence Network is an advocate for Africa's full voice and participation in evidence-informed decision-making, and an initiative that Janine continues to support as an ally.
M.Sc., epidemiology, University of Pretoria, South Africa
B.P.E., Acadia University, Canada
x
RELATED CONTENT:
Elodie Brandamir has more than 15 years of experience managing public health programs in challenging environments.
Read More