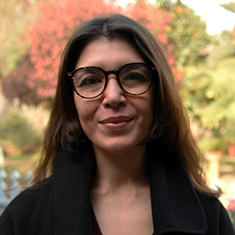 Hussan Bano Burki is a senior economic development professional with more than 19 years of technical and managerial experience in development finance, small enterprise development, e-commerce, trade policy, and customs facilitation.
Having managed complex donor projects aimed at economic growth, Bano provides oversight for all operational, financial, and technical deliverables and is responsible for project strategy, stakeholder liaison, work plan development, budget development and management, recruitment, and performance management. On DAI's Regional Economic Integration Activity (PREIA) in Pakistan, Bano has served as both Chief of Party as well as technical supervisor for all activities including those under improving business environment; institutional capacity development; customs facilitation; and regional trade promotion.
Previously, she served as the Deputy Chief of Party for five years for the Pakistan Trade Project, for which she provided operational and technical guidance. Additionally, Bano served as component lead for the Widening Harmonized Access to Finance project in Pakistan, where she helped develop a standardized methodology for estimating effective market size for microfinance in Pakistan; market segmentation for financial services for women in Pakistan; and identification of systemic risks in Pakistan's microfinance sector that led to mass delinquencies in 2009.
Additional senior management experience includes heading up the regional operations of a multinational consultancy firm.
M.B.A., Lahore University of Management Sciences
x
RELATED CONTENT:
Building on three decades of work in Africa, Asia, and the Pacific, Kristi Ragan is committed to finding new ways to raise the quality of life for the world's poor.
Read More