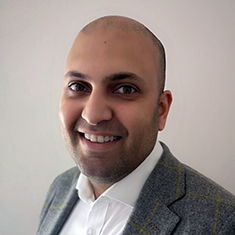 Divij Ruparelia has more than 17 years of investment and finance experience, with a special focus on raising capital, direct investing, and building large ventures across emerging markets. He was formerly a founding executive at Afrimax, a Pan-African technology, media, and telecom venture where he raised more than $250 million in equity financing and completed investments and acquisitions in 14 countries across Sub-Saharan Africa.
Prior to Afrimax, Divij was responsible for emerging markets investments at eWave Wireless Investments and worked in Equity Research at Deutsche Bank, where he published equity trading recommendations and worked on European initial public offerings.
B.A. (Hons), economics and economic history, The University of Manchester
x
RELATED CONTENT:
Robert Bond was most recently Chief of Party for the Ukraine Financial Sector Transformation (FST) project, funded by the U.S. Agency for International Development.
Read More