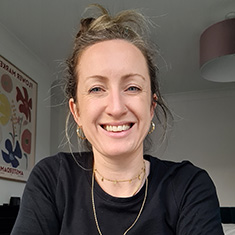 Danielle Boulton has more than 10 years of experience in project and team management and delivery, new business development, knowledge management, value for money analysis, and stakeholder engagement and coordination. Danielle is a Project Director for DAI's Global Health practice, responsible for client relationship management, strategy development, and quality assurance on projects. Previously, she was a Senior Project Manager, providing day-to-day project management and operational and technical backstopping across a portfolio of programmes, including the Mexico Skills for Prosperity programme, and the Better Health Programme Mexico. Danielle has also acted as Business Development Manager, specializing in the development of proposals in the health sector for multi-lateral and bi-lateral donors including the U.K. Foreign, Commonwealth & Development Office, European Union, U.S. Agency for International Development, United Nations Children's Fund, and the Bill & Melinda Gates Foundation.
B.Sc., human sciences, University of Sussex
Project Management PRINCE 2 Qualification
x
RELATED CONTENT:
Stephen Rahaim is a health system, private sector engagement, and social innovation specialist with 20 years of experience working to strengthen health systems in emerging and developing markets.
Read More