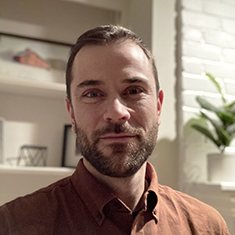 Colin McCabe is an international development professional with 15 years of experience designing and implementing programs and projects for a diverse set of client organizations. His career began in the educational travel business where he spent several years developing and carrying out study tours to Europe, Asia, and North Africa for American academic institutions and cultural heritage organizations. After returning to school to study sustainable development, he spent two years with the International City/County Management Association (ICMA) managing U.S. Government-funded projects and new business efforts in local governance and urban development and engaging in research and program initiatives at the nexus of local governance and climate resilience.
Since joining DAI in 2015 he has supported projects funded by the U.S. Agency for International Development in municipal governance, economic governance, public financial management, and legislative strengthening. He has provided management support for DAI's portfolio of projects in Afghanistan and North Africa, led new business efforts in multiple geographies, and currently provides technical assistance to governance projects in Egypt, Libya, and Niger. Some of his most recent work has focused on effective tools and approaches for subnational domestic resource mobilization, developing local government capacity and performance assessment tools, and integrating private sector engagement with governance programming.
B.A., international affairs, George Washington University
M.A., sustainable development, School for International Training
x
RELATED CONTENT:
Antonio Iskandar is leading DAI's efforts in the Security, Transparency, Accountability, and Rule of Law area by supporting business development efforts, the generation of knowledge and technical products, and the successful implementation of projects within that practice.
Read More