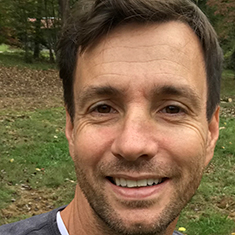 Brian Kiger brings approximately 19 years of experience working and residing in diverse and economically under-developed communities facilitating international private and public partnerships (PPPs) in the agriculture, water, sanitation, and hygiene sectors to improve available services and products. Most of his work has involved leading teams, assessments, and working with stakeholders (public and private) to improve local and regional supply chains of products and services to and from rural, peri-urban, and urban markets. Brian is passionate about advising and leading teams to improve their quality of life. His work to date has focused on reducing market inefficiencies, while also improving equitable access for select services, in many developing markets. With DAI, Brian provides technical and programmatic support to DAI's work globally.
M.S., applied economics and Community Development, Illinois State University
M.A., trans-Atlantic relationships, University of Bath
B.A., romance languages, University of North Carolina at Chapel Hill
Returned Peace Corps Volunteers, Kyrgyzstan
AmeriCorps Vista Alum
x
RELATED CONTENT:
Doug McLean provides strategic management and operational guidance to DAI offices and across business units. He is part of the Geographic and Digital Platforms technical leadership support team.
Read More