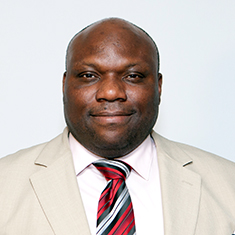 Bobby Jefferson, a leader in information and communications technology for development (ICT4D), works to expand DAI's range of digital health services. Bobby serves as Board advisor for health technology startups THINKMD, ClickMedix, CodePartners, DataElevates, Covelocity.Health, and MobileODT. He is responsible for sourcing, evaluating, and implementing technology startup investment opportunities. He performs technology reviews of early-stage companies, startup innovations, and early-stage social venture to apply digital health and cybersecurity to address key issues in international development and LMIC. He has performed technology due diligence of pre-revenue startups, early-round innovators, niche health solutions in collaboration with incubators in Maryland, Massachusetts, and North Carolina. He uses private-sector digital health, interoperability, and cybersecurity solutions to support international development projects for the U.S. Agency for International Development and Centers for Disease Control and Prevention.
He has roles as a competition judge, technology reviewer, and judge of early-stage funding, including the Innovation to Action Challenge, Global Health Innovation Prize, and [email protected] Prize. In his role as Board Advisor or Board Observer during (post-deal) implementation, is to protect the investment, assess the soundness of the business model and technology, and foster the venture's impact to achieve a global scale.
B.S., computer science, American University
Diversity, Equity, and Inclusion Committee Chair, SID Washington
x
RELATED CONTENT:
Blessing Musa Stephen is a global health practitioner with a multidisciplinary background of expertise in pharmacy, public administration, management, and health economics, and more than 10 years of experience in the health development sector in Nigeria.
Read More