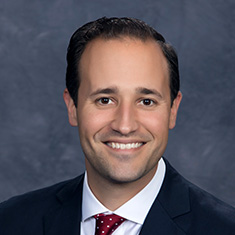 Anthony Jones has worked with local governments throughout his entire 18-year career because he believes that local governments play a critical role in providing opportunities for people to live a safe, secure, and prosperous life.
As the Director of the Planning and Development Department for the City of Gahanna, Ohio, he managed a team that implemented all economic development, land use planning, construction permitting, and code enforcement activities. He created public-private partnerships to fund infrastructure projects, established mechanisms for own-source revenue generation, improved citizen participation, and created land use plans to ensure sustainable territorial growth. As a board director for a municipal association, he advocated for improved fiscal decentralization policies and led a regional assessment to determine how open data and smart infrastructure investments can be standardized across multiple local governments. He also participated in multiple trade missions and local government engagement campaigns within the Southeast Asia region.
After his career in public service, Anthony started a consulting company called AJC Solutions. He provided implementation services for a Feed the Future-funded project in Tanzania. His work focused on facilitating public-private dialogues, collecting and analyzing local government data, developing strategies that improve investment promotion and revenue enhancements, and creating monitoring and evaluation frameworks for 11 local governments.
He consulted for the Network of Associations of Local Authorities in Southeast Europe, an association of municipal associations from 14 countries that provides knowledge management, capacity building, and technical services to local governments. He developed a work plan to build local government capacity in digitalization and support the digital integration component for the multi-annual plan for a regional economic area.
As a Senior Principal Specialist in Local Governance, Anthony leverages his local government experience to provide technical assistance for existing projects and secure new contract opportunities.
M.A., economics, University of Toledo
Masters, public administration, University of Toledo
B.S., business administration, Bowling Green State University