DAI has long had a presence in continental Europe. With the acquisition of the distinguished European development consultancy Human Dynamics in 2019, we achieved the scale and technical breadth that enables us to offer richer services and better value to our customers in the European Union (EU). We are now the largest single provider of development services to the European Commission.
From corporate locations in Ankara (Turkey), Belgrade (Serbia), Brussels (Belgium), Cologne (Germany), London (United Kingdom), Sofia (Bulgaria), and Vienna (Austria), our team of 100+ employees oversees a portfolio of more than 95 EU projects in more than 80 countries.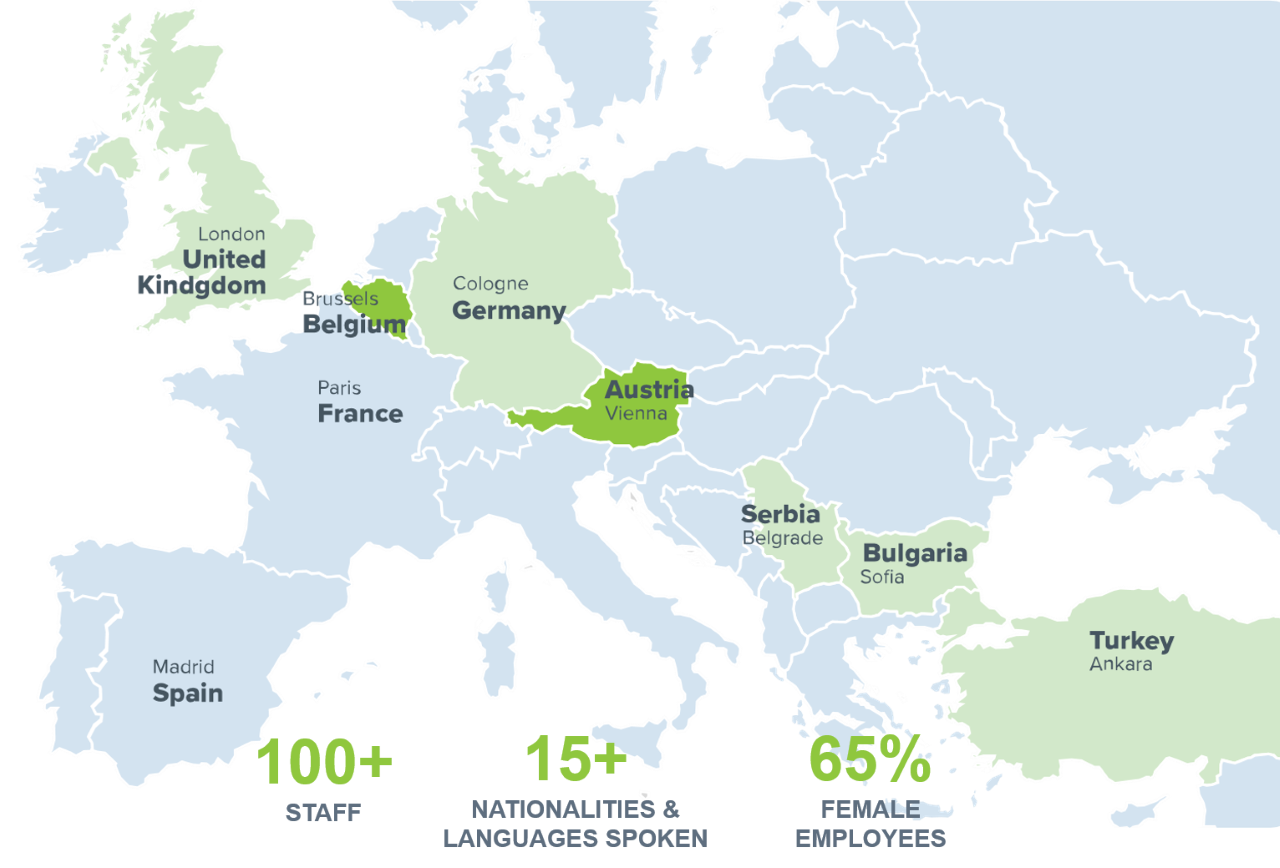 Our EU Business Unit covers the whole spectrum of DAI operations, from project delivery, framework contract implementation, and global facilities management to business development, communications, and knowledge management. The EU team is seamlessly integrated into DAI's global organisation, tapping the full range of technical specialists and support staff from our United States, United Kingdom, Nigeria, Pakistan, Palestine, and other locations.
This team orchestrates a network of some 800 in-house and external experts currently engaged on short- and long-term assignments encompassing all EU technical areas, including governance and public administration reforms, sustainable economic growth and agriculture, resilience, conflict and security, gender and social inclusion, climate change and green growth, digitalisation, global health, education, and social protection.
DAI has extensive experience working with the Directorate-General for International Partnerships (DG INTPA), Directorate-General for Neighbourhood and Enlargement Negotiations (DG NEAR), the EU's External Action Service (EEAS), and European development financial institutions (EDFIs) such as the European Bank for Reconstruction and Development (EBRD) and the European Investment Bank (EIB).
We partner with these and other clients to support the European Consensus on Development and achieve the United Nations Sustainable Development Goals. As a signatory of the UN Global Compact, we report on our contributions to achieving the SDGs in our annual Communication on Progress. As an employee-owned and mission-oriented enterprise, we are wholly committed to upholding the highest standard of responsible and sustainable business.
---
Belgium
Avenue de l'Yser 4
1040 Brussels
Belgium
Tel: +32 274 202 90

Austria
Lothringer Strasse 16,
1030 Vienna
Austria
Tel: +43 1 402 5020
Fax: +43 1 402 5020-20