Uganda—Feed the Future Water and Food Systems for Resilient Communities Activity
The Kyoga Basin in northeast Uganda faces food insecurity that is on the edge of emergency. Violent cattle raids endanger lives, livestock, and livelihoods and deter private investment. Intensifying climate extremes, crop failures, rising pests, and price hikes resulting from supply shortages due to COVID-19 and the war in Ukraine are additional factors putting a strain on natural resources such as the watershed landscape, as well as human hygiene and health. This part of Uganda also suffers from fragmented markets and chronic underinvestment in public services.
The Uganda Feed the Future Water and Food Systems for Resilient Communities Activity addresses water and food insecurity in three water catchments encompassing the Karamoja region and parts of the Teso and Bugisu subregions of northeast Uganda. With our partners, we are enhancing market systems and resilience, strengthening relevant institutions, expanding access to climate-resilient services, and—in two of the most vulnerable of the 20 districts covered by the activity—employ "graduation" approaches to assist the ultra-poor. All our initiatives incorporate conflict sensitivity, local leadership, climate change adaptation, and approaches inclusive of women, young people, the elderly, people with disabilities, and indigenous groups.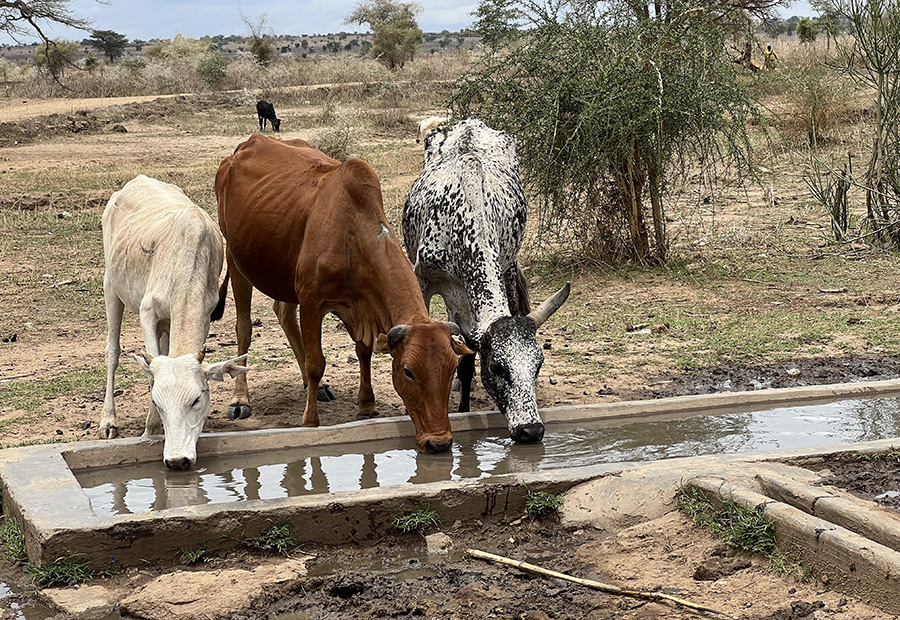 Sample Activities
Design an Inclusive Partnership Facility to allocate funds for technical assistance, training, and co-investment in non-infrastructure activities with local partners.
Design a Climate-Resilient Infrastructure Facility to allocate funds for the construction of infrastructure such as boreholes, valley tanks, piped water systems, latrines, livestock markets, agricultural storage, and irrigation.
Strengthen the infrastructure, governance, and management of water points, water utilities, watersheds, and rangelands.
Improve the quality of sanitation facilities and products in communities, at the household level, and in select schools while engaging the private sector for investment in services.
Increase adoption of good, climate-smart agricultural practices and improve related market infrastructure.
Increase consumption of nutritious foods among women and children.
Improve access to financial resources for women, youth, men, indigenous, and other marginalized groups.
Improve local capacity to manage shocks and stressors through improved governance and access to information.
x
RELATED CONTENT:
The Climate-Smart PSNP project is enhancing the design and planning capacities of Ethiopia's Public Works Coordination Unit and Food Security Coordination Directorate.
Read More