Nigeria—Policy Development Facility I
The Policy Development Facility was a flexible, rapid-response facility designed to support those "champions of change" who are driving economic and social policies that reduce poverty in Nigeria, primarily ministers at the federal level. The Facility helped to build their capacity and provide a more robust evidence base to pursue vital pro-poor economic and social reforms.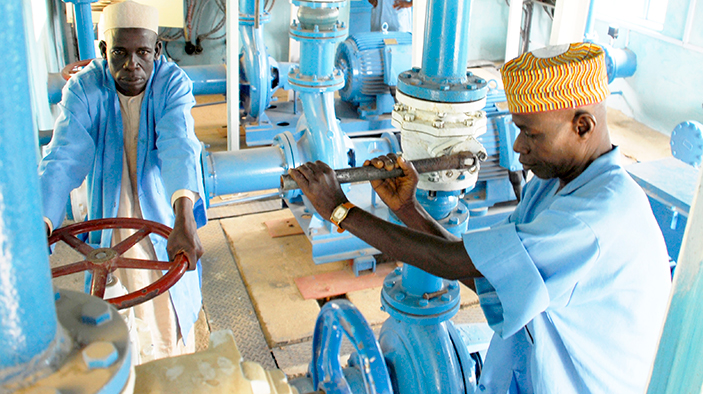 Sample Activities
Poviding organisational support to key economic reformers and organisations through qualified and effective embedded advisers.
Promoting evidence-based, pro-poor policy dialogue to strengthen institutional linkages between the suppliers and consumers of information.
Undertaking economic data collection, research, and analysis to inform the dialogue between the Government of Nigeria and other stakeholders.
Select Results (from PDF1)
Economic Growth:
Transformed YouWiN!, a government-run business-plan grant competition, into a merit-based exercise, with applications rising from 24,000 to 114,000.
Supported restructuring of the development finance institution sector and created a "wholesale" approach through the establishment of the Development Bank of Nigeria. With support from the World Bank, the new, more private sector-oriented entity will expand access to funding for Nigerian enterprises and access to formal financial services for smaller borrowers.
Assisted in operationalising the Nigeria Sovereign Wealth Fund.
Helped develop national policies for rice, cement, textiles, and trade.
Policy Development Facility research—such as studies in the rice and textile sectors—is available on the PDF II website.
x
RELATED CONTENT:
This program helps generate access to finance, good quality jobs, and increased incomes for Ethiopia's poor. DAI works with consortium partners First Consult (Ethiopia), Itad (United Kingdom), Enclude (Netherlands), and BCaD.
Read More