Kosovo—Support to the Ombudsperson Institution
The Ombudsperson Institution of Kosovo (OIK) is an independent institution established under the Constitution of Kosovo. It is responsible for the protection and promotion of human rights, complying with the United Nations' Paris Principles standards.
Our project supports the OIK to protect and promote the rights and fundamental freedoms of citizens through the introduction of new tools and methods. It also helps the OIK raise awareness among citizens, public authorities, and civil society of the role of the OIK in the promotion and protection of human rights.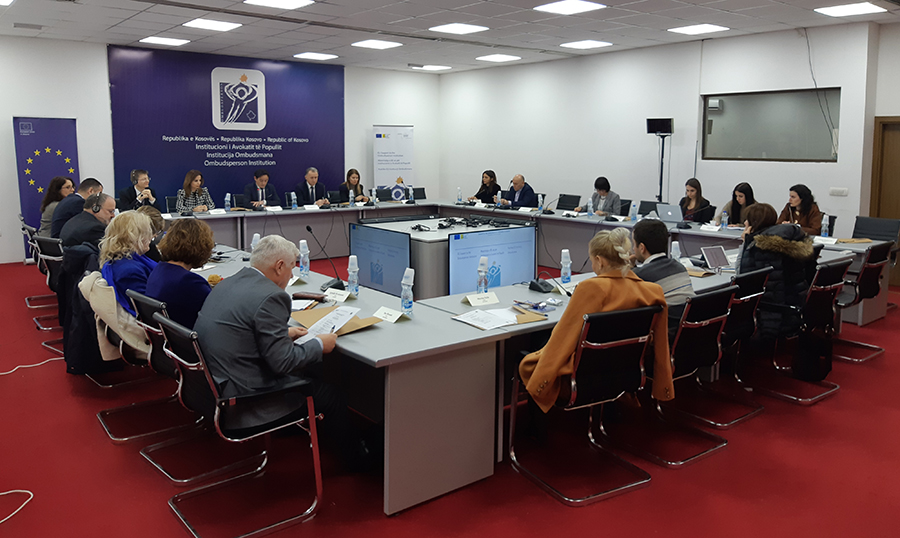 Sample Activities
Build capacity of the OIK staff with training and training of trainer programs and provide mentoring and support to OIK's legal advisors.
Develop and implement standard operating procedures, instructions, and guidelines for case and investigation management.
Assess efficiency and effectiveness of administrative services.
Design and implement annual awareness campaigns on the mandate of the OIK and its activities.
Strengthen engagement with civil society and grassroots associations through regional events.
Support the procurement of all OIK technical supplies.
x
RELATED CONTENT:
The Nigeria State Accountability, Transparency, and Effectiveness (State2State) Activity supports strengthened governance structures in six states.
Read More