Afghanistan—Promote: Women in the Economy (WIE)
The U.S. Agency for International Development's Promote: Women in the Economy (WIE) program bolstered women's inclusion in Afghanistan's economy and worked to ensure that progress made by Afghan women over the past decade endures and advances.
WIE worked across 30 Afghan provinces from its offices based in five economic zones. The program assisted women-owned businesses and businesses that employ at least 30 percent women to improve performance, income growth, and sustainability. To this end, WIE delivered technical assistance, industry-specific business skills training, and access to finance and markets to leverage growth in the private sector.
WIE supported women ages 18 and above to find new or better jobs through job skills training based on market demand, and work experience placements in internships, apprenticeships, and on-the-job training activities. The program gave Afghan women the opportunity to gain work experience, prove their capabilities to employers, and secure new or better positions.
Consortium partners included RSI Consulting (monitoring and evaluation) and the Thunderbird School of Global Management at Arizona State University.
Watch the video to learn more about the project's impact:
Sample Activities
Assist women-owned, or women employing, businesses with financial and strategic planning, access to market information and financing, and commercial relationships.
Assist women's businesses in product quality development, quality improvement, packaging, regulatory compliance, and participation in local and national trade venues.
Support women through job readiness preparation, internships, apprenticeships, and job placement.
Select Results
Provided 461 businesses with assistance, compared to a target of 400.
Assisted 50 percent of all supported businesses to increase their revenues by 338 percent on average within two years assistance.
Facilitated new or better employment for 19,869 women.
Supported apprenticeships or internships for 10,775 women.
Trained 5,882 men and women in gender-sensitivity skills.
Supported partner AlemHealth to provide e-learning training on COVID-19 testing and care to 582 health workers (of which 314 women completed a post-test to qualify to diagnose COVID-19). AlemHealth also developed a triage phone center and app; 4,100 citizens registered their symptoms.
Awarded scholarships to more than 14,733 women to train in information technology, healthcare, retail sales, customer service, and other areas.
Placed interns and apprentices in 2,524 private sector host companies across 30 provinces; more than half are working in healthcare and education—sectors critical to Afghans' well-being.
Assisted 330 young women to enter the banking sector by providing them on-the-job training and internships in microfinance institutions and commercial banks in major regional urban centers.
Facilitated access to finance and new markets to more than 400 women-owned businesses and businesses employing at least 30 percent women.
Twenty-five percent of WIE-assisted businesses moved to next level of enterprise size; and of the targeted 500 businesses assisted, 63 percent, or 252 businesses, achieved 40 percent or more revenue growth within two years of assistance.
Graduated 75 women-led startups—which have since created 200-plus new jobs—from business incubation support.
Worked with a media firm to create a TV show designed to take on cultural norms and create dialogue in support of women's inclusion.
Completed three policy reform initiatives addressing women's inheritance rights, developing a roadmap to assist women's businesses for government, the financial sector, and donors, and supporting the registration and licensing of female medical professionals.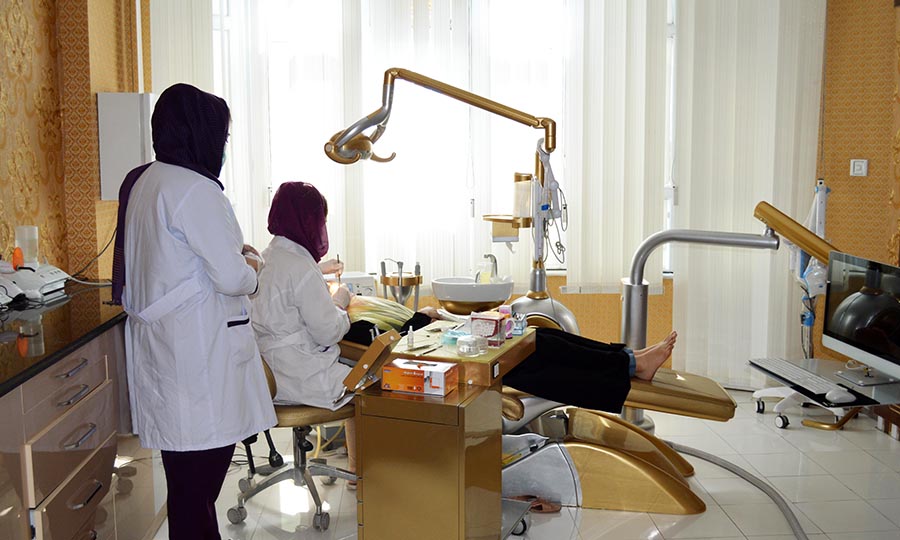 Featured Links
x
RELATED CONTENT:
The Youth-Powered Ecosystem to Advance Urban Adolescent Health and Well-Being program empowers young Nigerians to think about their futures differently and access the skills, social capital, and resources needed to realize their aspirations.
Read More