Afghanistan—Promote: Women in the Economy (WIE)
The U.S. Agency for International Development's Promote: Women in the Economy (WIE) program is bolstering women's inclusion in Afghanistan's economy and working to ensure that progress made by Afghan women over the past decade endures and advances.
WIE is based in five economic zones and works across 30 Afghan provinces. WIE assists women-owned businesses and businesses that employ at least 30 percent women to improve performance, income growth, and sustainability. The program provides technical assistance, industry-specific business skills training, and access to finance and markets to leverage growth in the private sector.
WIE supports women ages 18 and above to find new or better jobs through career counseling, workplace skills development, and job skills training based on market demand. These activities take place in partnership with training providers to deliver services and fund scholarships for training and certification programs. The program gives Afghan women the opportunity to gain work experience, prove their capabilities to employers, and secure new or better positions.
Consortium partners include Rumi Consultancy, RSI Consulting (M&E), and the Thunderbird School of Global Management at Arizona State University.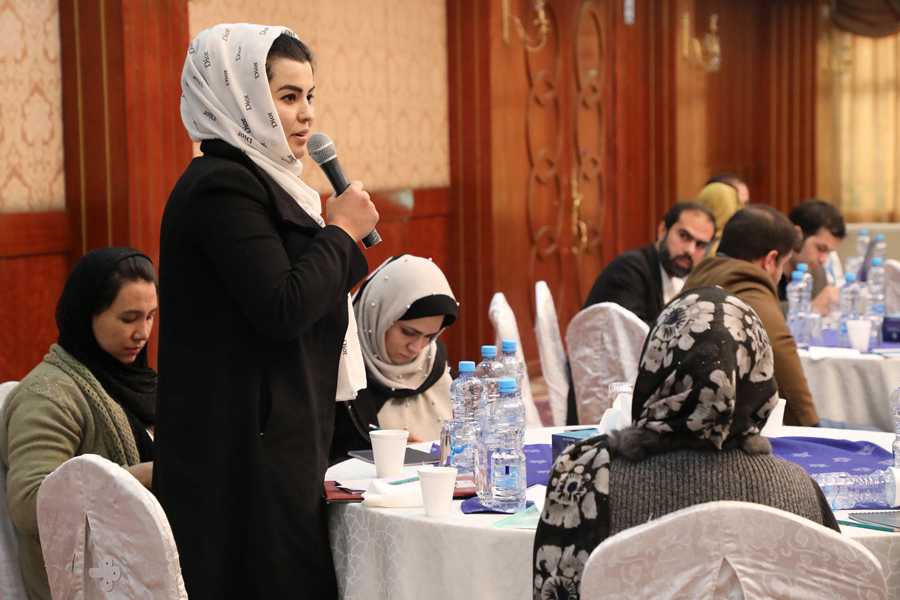 Sample Activities
Assist women-friendly businesses with financial and strategic planning, access to market information and financing, and commercial relationships.

Assist women's businesses in product quality development, quality improvement, packaging, regulatory compliance, and participation in trade fairs.

Incentivize companies and advocate for improved workplace environments for women.

Support leadership career paths for women.

Support women through job readiness preparation, internships, apprenticeships, and job placement.
Select Results
Placed more than 8,000 interns and apprentices in 1,600 companies across 30 provinces; more than half are working in healthcare and education—sectors critical to Afghans' well-being.

Placed more than 9,000 women into new or better jobs.

Placed nearly 300 young women into microfinance and commercial banking trainee programs within six financial institutions in urban regional centers.

Trained more than 16,000 young women in basic job readiness skills.

Awarded scholarships to more than 5,000 women to train in information technology, healthcare, retail sales, customer service, and other areas.

Facilitated access to finance and new markets to nearly 400 women-owned or women-managed businesses and businesses employing at least 30 percent women.

Provided business incubation support for more than 50 women-led startups.

Facilitated 157 small business loans, which combined with WIE's direct-loan facilitation services are worth approximately US$170,000.

Worked with a media firm to create a TV show designed to take on cultural norms and create dialogue in support of women's inclusion.

Delivered gender sensitivity training to more than 5,000 men and women in five regional hubs—Kabul, Jalalabad, Kandahar, Herat, and Mazar-i-Sharif.
x
RELATED CONTENT:
Through Puentes para el Empleo, DAI is supporting USAID in El Salvador to link youth—including young women and vulnerable populations—to basic social resources of work, knowledge, security, and social capital in order to foster inclusion through employment opportunities.
Read More