Afghanistan—Promote: Women in the Economy (WIE)
The U.S. Agency for International Development's Promote: Women in the Economy (WIE) program is bolstering women's inclusion in Afghanistan's economy and working to ensure that progress made by Afghan women over the past decade endures and advances.
WIE is based in four economic zones across and works in 30 Afghan provinces. WIE assists women-owned businesses—and businesses that employ at least 30 percent women—to improve performance, grow, and sustain.
WIE supports women ages 18 and above to find new or better jobs through career counseling, workplace skills development, and job skills training based on market demand. Consortium partners include Afghan firms Founder Institute, Afghanistan Institute for Banking and Finance, Rumi Consultancy, and RSI Consulting (M&E), as well as the Thunderbird School of Global Management at Arizona State University.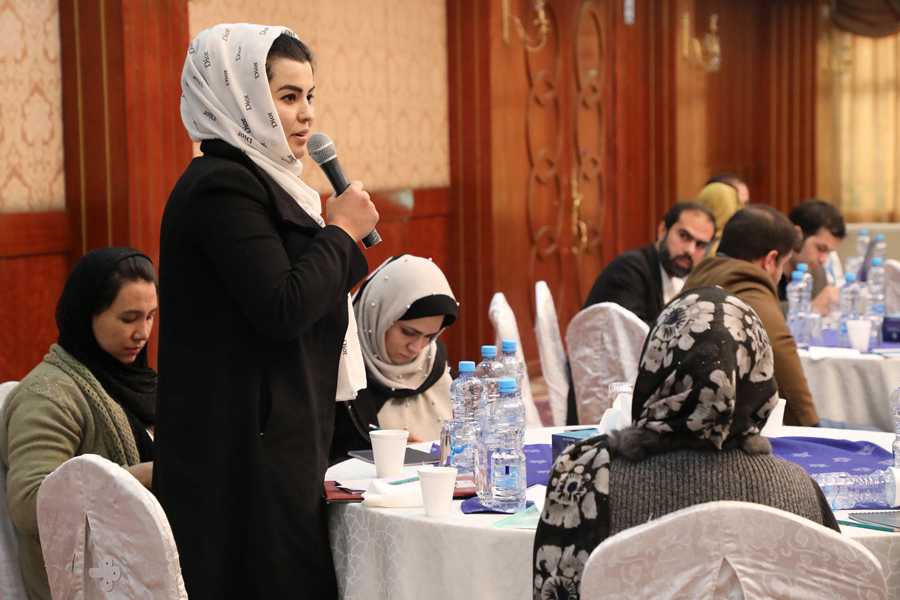 Sample Activities
Assist businesses that employ women with finance and planning, access to market information and financing, and commercial relationships.
Assist women's businesses in product quality development, quality improvement, packaging, regulatory compliance, and participation in trade fairs.
Incentivize companies to improve workplace environments for women.
Support leadership career paths for women.
Mentor women through job readiness preparation, internships, apprenticeships, and job placement.
Select Results
Placed almost 8,000 interns in 1,600 companies across 30 provinces; more than half are working in healthcare and education, sectors critical to Afghans' wellbeing.
Facilitated entry by almost 7,000 women into full-time jobs.
Placed nearly 300 young women into microfinance and commercial banking trainee programs within six financial institutions in urban regional centers.
Provided more than 1,000 Job Readiness Training courses to 15,500 young women seeking to enter the workforce.
Awarded more than 5,000 scholarships for job skills development courses based on demand in areas such as finance and banking, information technology, and retail sales.
Assisted more than 150 women-owned businesses by providing professionally trained advisors and mentors through the MBA Corps and Finance Corps programs.
Provided business incubation support for more than 50 women-led startups.
Facilitated 157 small business loans, which combined with WIE's direct-loan facilitation services are worth approximately US$170,000.
Worked with a media firm to create a TV show designed to take on cultural norms and create dialogue.
x
RELATED CONTENT:
In 2011, the European Union and the Government of Liberia concluded a Voluntary Partnership Agreement (VPA) under the European Union's Forest Law Enforcement, Governance, and Trade (FLEGT) Action Plan. The agreement commits the Liberian Government to developing and implementing systems to ensure that its timber exports to the European Union come from legal sources.
Read More