October 06, 2021
Guyana's Centre for Local Business Development, managed by DAI since its launch in 2017, has completed the first phase of its cutting-edge women's entrepreneurship program, Accelerate-Her.
At an intense Weekend Bootcamp on September 17-19, more than 30 participants learned about the Business Model Canvas, market research techniques, and the art of completing a three-minute pitch—through ice breakers, networking activities, and group and individual facilitation sessions.
"Today [the Bootcamp] was such an amazing learning experience," said Sadia Ali-Rahaman, an Accelerate-Her participant. "To look at every segment of my passion and realizing that it is that business that has so much room for growth is a remarkable feeling… It was such an honor to be in the company of the women and men there. To learn from them; to have them give insight and for helping me realize that we don't have to play it small. With the right models, systems, and processes you really can take your dreams to great height."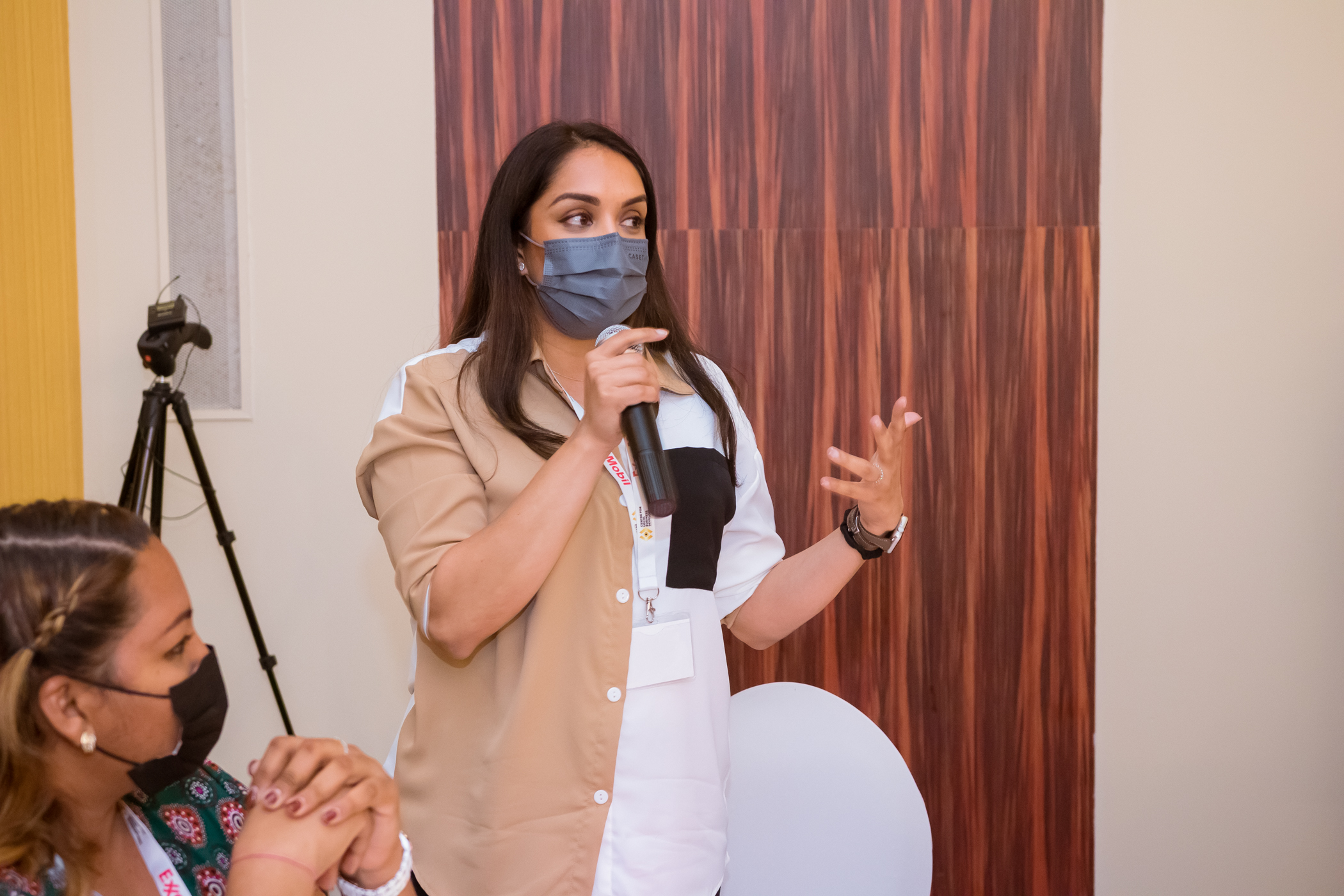 Accelerate-Her participant, Sadia Ali-Rahaman.
Bootcamp mentors evaluated the entrepreneurs to select 15 to move on to Phase Two. But so outstanding were the participants that 17 women will now take the next step to help grow their businesses.
Among the 17 are women-led and -managed businesses from sectors including construction, cosmetology, education, garment manufacturing, janitorial, and tourism, and representing Regions 3, 4, and 10 in Guyana.
Now underway, Phase Two of Accelerate-Her is a nine-week program that combines one-on-one mentorship and in-person classroom experience. The participants have been individually matched to a mentor and specific programs based on their particular business's needs to help build capacity in those areas. Participants and mentors will dedicate eight to 10 hours per week to the program.
"Participants will learn to do a further analysis of their business and a demo day with the business community and potential investors as preparation for a Business Showcase. This is truly the stage of the program where we see the individual mentorship and focus on sustainable business growth benefitting the participants the most," said DAI's Zaki Raheem, a Senior Specialist of Enterprise Development & Entrepreneurship.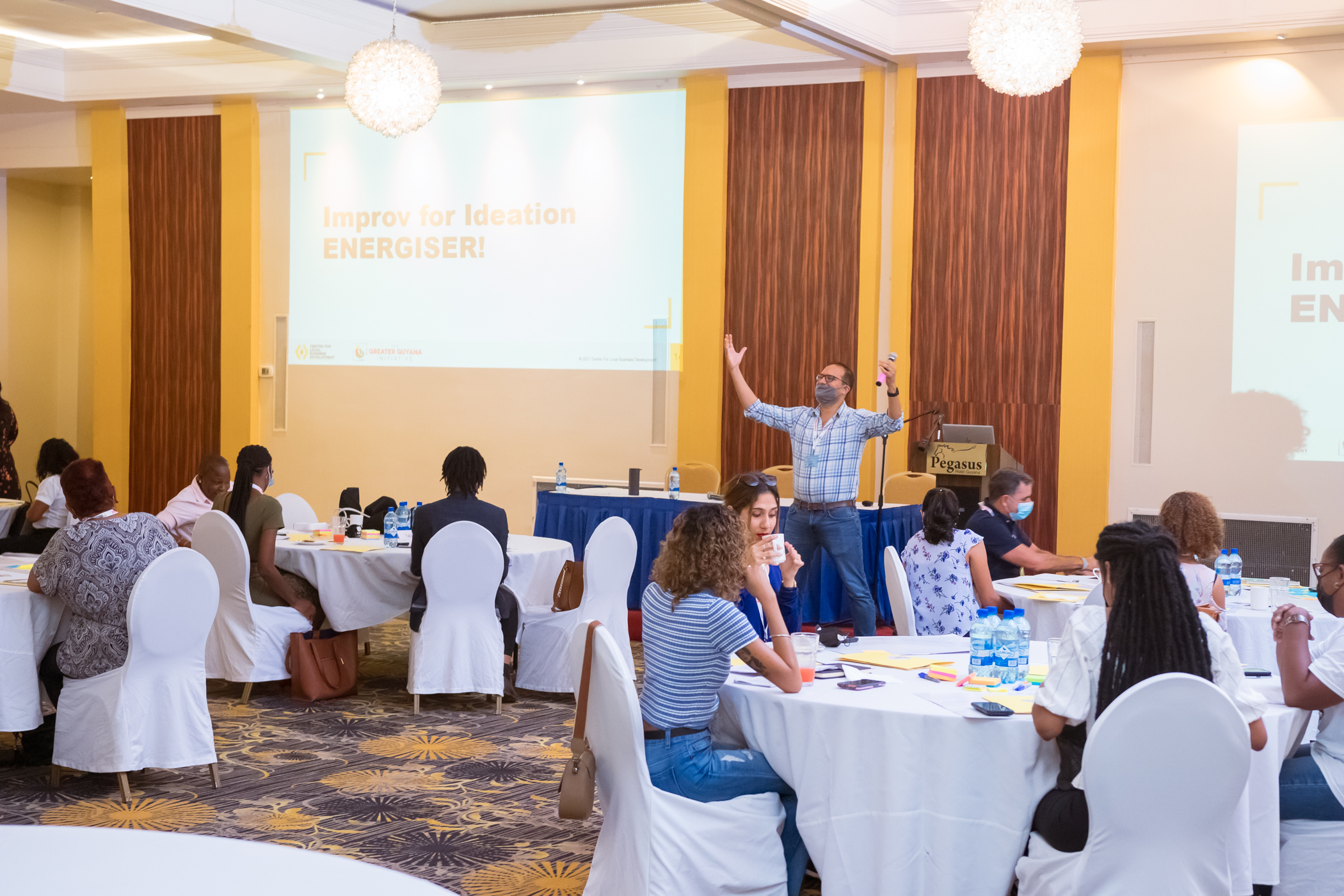 Zaki Raheem leading an ice breaker.
Women-led businesses in Guyana operate across diverse industries critical to economic development in Guyana.
"The Centre's main focus is capacity building for businesses in Guyana. We place a great emphasis on the role of women entrepreneurship and programing that specifically targets the skills needed to make their businesses grow," commented Natasha Gaskin-Peters, Director of the Centre and Senior Manager at DAI.
For more information, visit: http://centreguyana.com/wep/ and follow the Centre at @centreguyana.