Now Available: The Summer 2018 Issue of DAI's Developments Newsletter
July 20, 2018
The Summer 2018 issue of DAI's Developments newsletter is now available.
Our lead story looks at Nigeria—Africa's most populous nation—and how the oil-rich nation can fulfill its significant economic upside. DAI's Nigeria Country Director Joe Abah, trade and investment expert Juan Estrada-Valle, and market systems specialist Bill Grant discuss issues such as the impact of the country's devalued currency, which has increased Nigeria's competitiveness.
Across the continent, a Kenya-based USAID program helped leverage $100 million in commercial investment in sectors as diverse as agribusiness, mobile technology, and apparel. In addition to filling market needs in East Africa, the USAID East Africa Trade and Investment Hub is demonstrating that private investors can invest and profit in developing nations when presented with sound, market-driven opportunities, and where risk is mitigated by means of carefully deployed donor capital. DAI's Brigit Helms and Kanini Mutooni explain.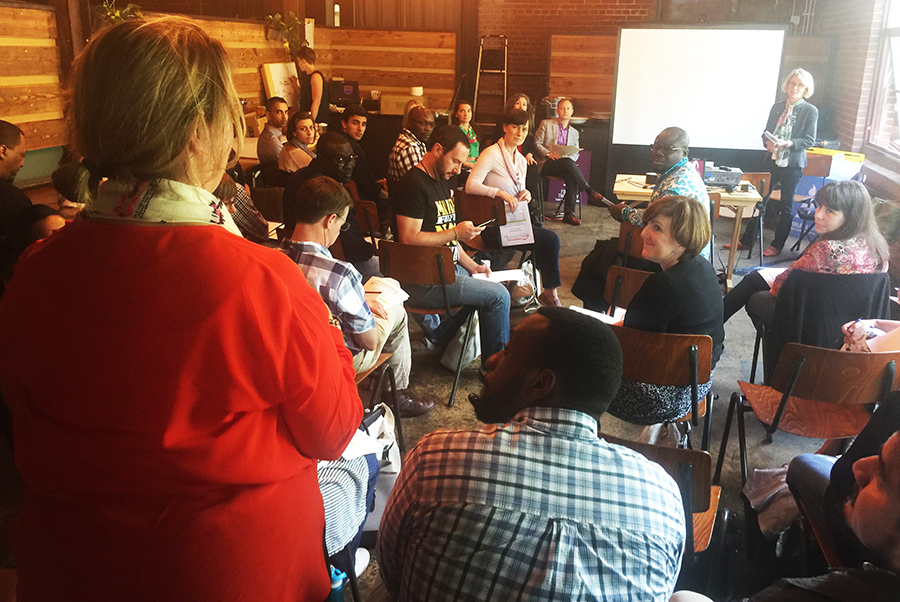 SwitchPoint conference breakout session that examined how health care entrepreneurs can improve their business proposals.
In North Carolina, the 7th annual SwitchPoint conference, photo above, brought together 400 technology and health experts to brainstorm tech-fueled solutions in health care. Attendees came away with new ideas for how applied technology can accelerate health results for the world's suffering people, especially in marginalized locales, reports Developments Editor Charles Coon.
Other features:
To sign up for DAI news, newsletters, technical articles, and job postings, click here.
x
RELATED CONTENT:
DAI today announced that Juan Pujadas has joined the DAI Board of Managers. A retired principal at PriceWaterhouseCoopers (PwC), Pujadas has global experience in leadership, professional services, banking, finance, mergers and acquisitions, technology, and risk and crisis management.
Read More