October 06, 2022
At the 77th United Nations General Assembly (UNGA), DAI's Enene Ejembi took part in a wide-ranging discussion touching on poverty, inequality, gender, and climate under the auspices of the SDG Action Zone, a forum designed as a complement to UNGA's more scripted content, which brings together people working at various levels to achieve the Sustainable Development Goals (SDGs)—from grassroots changemakers and business leaders to government officials and representatives from the highest echelons of the UN.
A video of Ejembi's session, "Responding to the Times: Equity, Access & Recovery," is now available.
The panel discussed the harmful effects conflict can have on the global economy, and especially on developing nations, by exacerbating food insecurity, constraining energy supplies, and raising costs in ways that inflame social divides, all of which impede progress toward the SDGs.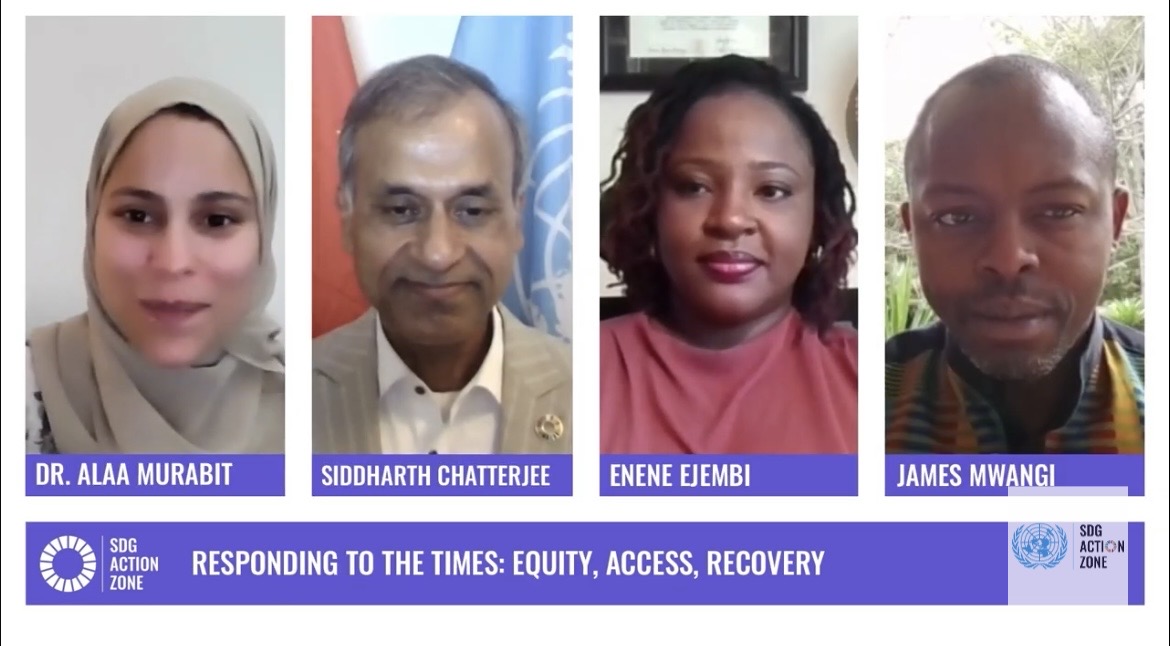 In response to a question on how the achievement of the SDGs can be supported by local action, Ejembi—DAI's Strategic Communications and Knowledge Management Lead in Nigeria—called for a combination of individual commitment, collective action, government responsibility, and coordination with regional authorities and international donors. "Individual ambition and determination is a start, but when individuals organize, their collective voice, energy, and effort begin to matter," she said.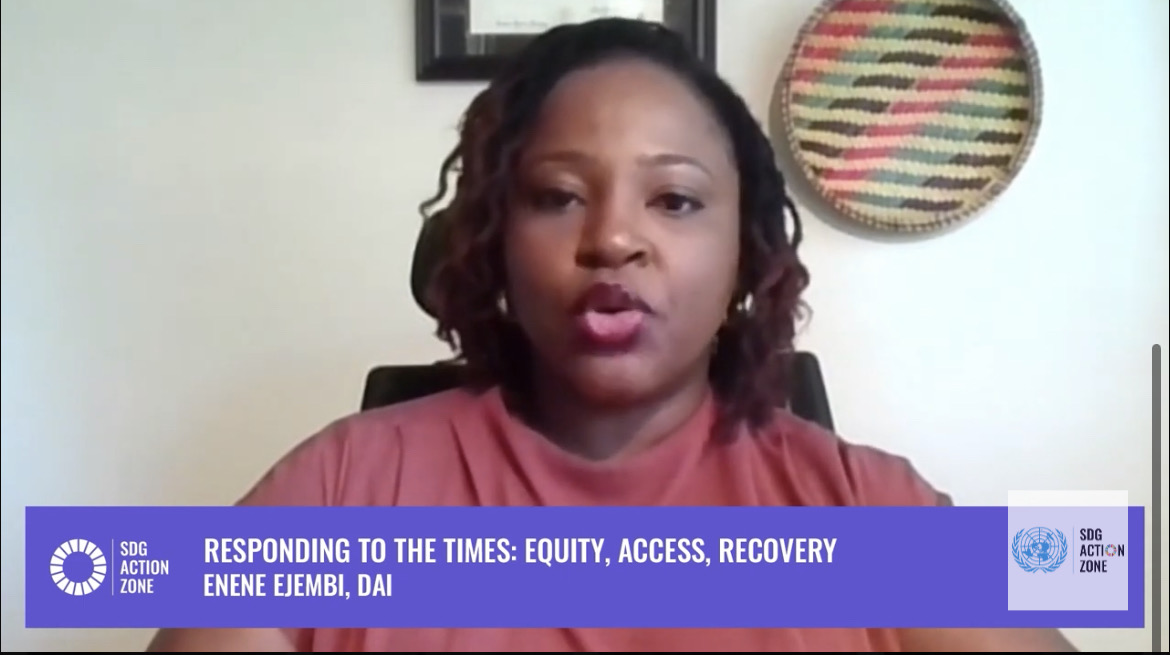 Individual contributions leading to collective action can be an effective way of triggering change, she added. Examples include young people coordinating to hold government to account via social media, or community leaders taking on advocacy roles in political and governance processes to improve the lives of their people. "These are the individual contributions that aggregate and move the needle."
"I would like to see more regional cooperation in Africa, at all levels," Ejembi said—citing the African Continental Free Trade Agreement as "a big step in the right direction—while "partners who provide funding need to be less prescriptive and more collaborative, and representatives of government need to be better at ensuring donor support aligns with national and subnational priorities."
Support for national and subnational governments is a crucial part of the puzzle, she said, but DAI's own experience and research have shown that such assistance ideally has to be sustained over a considerable period. "I would like to see less short-termism at the expense of long-term impact: both donors and governments tend to think in four- to five-year cycles," whereas sustainable improvements often demand more extended engagement. "In the long term, capacity investment in the public service yields real results. In states where we have worked with civil servants, providing technical assistance in public financial management, for example, we have seen results such as improvements in domestic revenue mobilization and strengthened planning."
The Q&A component of the "Equity, Access & Recovery" session is available here. Videos of all the SDG Action Zone sessions are here.