DAI Experts Will Present at 7th EU-Africa Business Forum
February 07, 2022
DAI is pleased to participate in the 7th EU-Africa Business Forum, taking place online from February 14–18. The forum brings together African and European Union (EU) business leaders and political decision-makers to discuss the investment climate and increase economic partnership opportunities between the EU and Africa. The forum will be followed by the EU-Africa Summit on February 17–18.
On February 14, from 10 to 10:45 am CET, Bhairav Raja, Director of Responsible Business at DAI's Sustainable Business Group, will contribute to a workshop on circularity in African Union-EU fashion and apparel trade and investments, organized by the European Centre for Development Policy Management and Msingi. The workshop will feature a public-private dialogue on how to promote an inclusive circular economy transition in textiles in Africa and Europe. It will provide a platform to showcase examples of innovative circular approaches and partnerships in Europe and Africa and explore ways to support that through effective policies.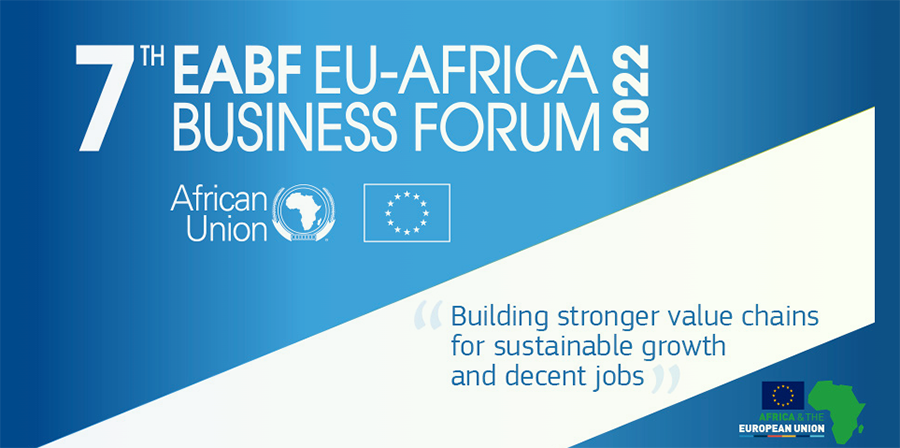 Throughout the week, DAI also will showcase the EU Support to Policy Dialogue on Investment Climate in Somalia project through a booth at the forum. The project is working to enhance the investment climate and business environment by improving access to finance, markets, and essential services for medium, small, and micro enterprises—with a focus on women's economic empowerment—in the country.
Connect and join us for live chats or meetings and learn more about the project and our work on investment climate and investment facilitation in Africa. Follow the forum on Twitter at ‌‌#EABF or register here.
x
RELATED CONTENT:
DAI is delighted to announce that the greenhouse gas emissions targets proposed as part of our membership in the Race To Zero initiative have been approved by the Science Based Targets Initiative (SBTi). The SBTi's Race to Zero campaign brings together businesses, cities, regions, and investors to support what the campaign calls "a healthy, resilient, zero-carbon recovery that prevents future threats, creates decent jobs, and unlocks inclusive, sustainable growth."
Read More