DAI Board Member Elizabeth Littlefield Named One of Reuters' Trailblazing Women on Climate Change
March 10, 2023
DAI Board member Elizabeth Littlefield has been included in Reuters Impact's list of women leading the fight against climate change. The list of 25 trailblazers, announced to coincide with International Women's Day, recognizes women whose contributions to the fight against climate change are significant but perhaps less well-known than others.
"I'm honored to be named alongside such a distinguished group of women and delighted to see their diverse activities recognized," said Littlefield.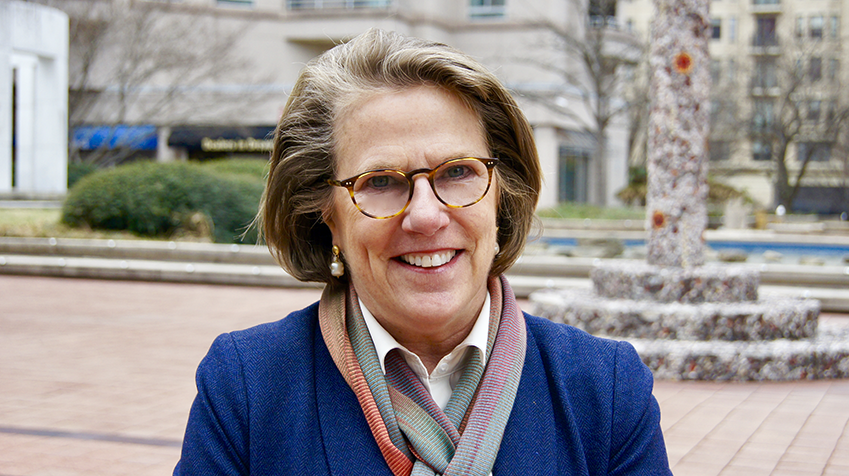 Littlefield brings decades of finance and insurance sector expertise to the pursuit of climate action, including serving as Managing Director of capital markets and financing in emerging Europe, the Middle East, and Africa for JP Morgan and as Director of the World Bank's Financial and Private Sector Division.
Littlefield's commitment to international development and the environment is a constant in her career. In 2010, for example, when President Obama appointed her to lead the Overseas Private Investment Corporation (OPIC), she used the opportunity to reorient OPIC to emphasize renewable energy—especially solar and wind—impact investing, and Sub-Saharan Africa. The agency became the principal source of financing for Obama's Power Africa initiative.
Littlefield is currently Senior Partner with West Africa Blue, a developer of community-centric nature-based solutions to climate change focused on Blue Carbon projects across West Africa; a Senior Advisor to Pollination, a climate change investment advisory firm; and an advisor to BeyondNetZero, a climate-focused growth equity fund managed by General Atlantic.
In addition to her Board role with DAI, she chairs the board for M-KOPA—an award-winning provider of pay-as-you-go solar energy products and services for off-grid customers in Africa—and serves on the board of the World Wildlife Fund. She was the founding chair of the Global Innovation Lab for Climate Finance.
x
RELATED CONTENT:
DAI's Board was treated to a keynote speech by Dr. Kayode Fayemi, Governor-Elect or Ekiti State, in Nigeria as part of its quarterly meeting, which is held once per year in a country where DAI works.
Read More