Elizabeth L. Littlefield
Elizabeth Littlefield is one of the development community's most distinguished leaders. A former President and Chief Executive Officer of the Overseas Private Investment Corporation (OPIC), she brings to DAI more than 30 years of expertise in development finance, economic development, conservation, and poverty reduction.
Elizabeth spent the first 17 years of her career with investment banking and advisory firm JP Morgan, including as Managing Director of capital markets and financing in emerging Europe, the Middle East, and Africa. Early in her time at JP Morgan, she demonstrated her commitment to international development, living and working in West Africa to help local communities launch microfinance institutions.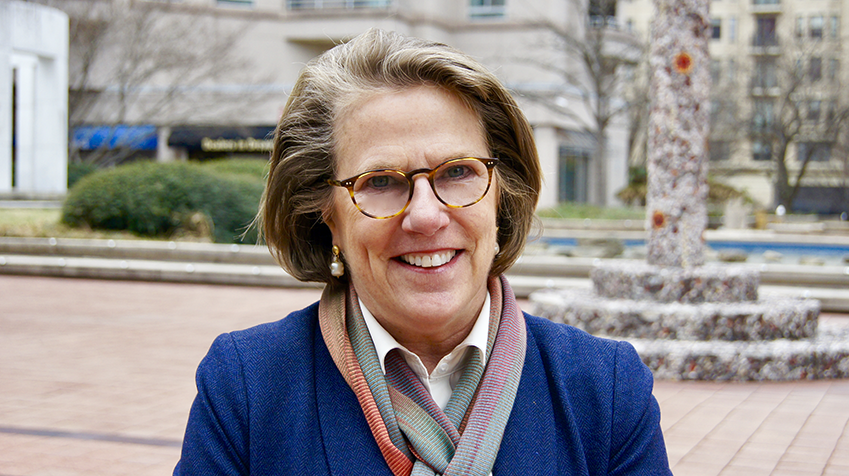 In 1999, Elizabeth took a joint appointment as Director of the World Bank's Financial and Private Sector Division and as CEO of the Consultative Group to Assist the Poor (CGAP), serving from 1999 to 2010.
In 2010, President Obama appointed Elizabeth to lead OPIC, where she served until 2017, managing a $23 billion portfolio to support private U.S. investment in more than 100 developing countries. During her tenure, she reoriented OPIC to emphasize renewable energy—especially solar and wind—impact investing, and Sub-Saharan Africa.
She also served on the White House Global Development Council and the President's Export Council. And in 2012 she was awarded the U.S. State Department's Distinguished Service Award, the highest award in the Foreign Service.
Elizabeth is currently Senior Counselor at Albright Stonebridge Group. A member of The Council on Foreign Relations, she serves on the boards of The World Wildlife Fund, The Nicholas Institute for Environmental Policy Solutions, and the International Conservation Caucus Foundation, and she chairs the board of M-KOPA, Africa's leading pay-go solar company. She was the founding chair of the Global Innovation Lab for Climate Finance and a founder of the Emerging Markets Charity in the United Kingdom.