June 06, 2020
DAI condemns the murder of George Floyd, stands alongside the black community and all those who resist injustice, and avows that Black Lives Matter. And although words are important at this critical moment, we know that we must express this solidarity in actions as well as words.
In response to recent incidents that reflect deep-seated injustice in the United States, but with an eye to advance social justice concerns and combat systematic racism on a wider stage, DAI President and CEO Jim Boomgard this week announced a corporate commitment to support social justice and racial equity initiatives both inside the firm and in the countries where DAI lives and works.
The company will invest $1 million in the effort.
"The killing of George Floyd is the immediate occasion for [taking on] this challenge," wrote Boomgard in a June 2 email to DAI staff. "But as the global reaction to his death makes clear, injustice, impunity, and inhumanity strike a visceral chord around the world, and in our response we will strive to support the enduring global values of justice, accountability, and humanity."
For too many people, especially people of color, the "more livable world" at the heart of DAI's development mission still remains out of reach, Boomgard reflected. That is why DAI must seize the opportunity to improve racial inclusiveness within the company, address inequalities of power and access that still plague the places where we live and work, and aim still higher in our programs around the world.
"I am determined that we will apply ourselves to the social justice issues that have come to a head in recent days," Boomgard said.
Outlining his vision in a conference call to some 800 employees, Boomgard said it would be important to engage staff in a multiracial, multicultural, and multigenerational way to craft a program that has real substance. The program will entail both a hard look at the firm's internal commitment to racial inclusiveness and diversity, and a fresh appraisal of social justice initiatives we can support outside the walls of DAI. And it must tap the creativity and commitment of the company's entire global workforce.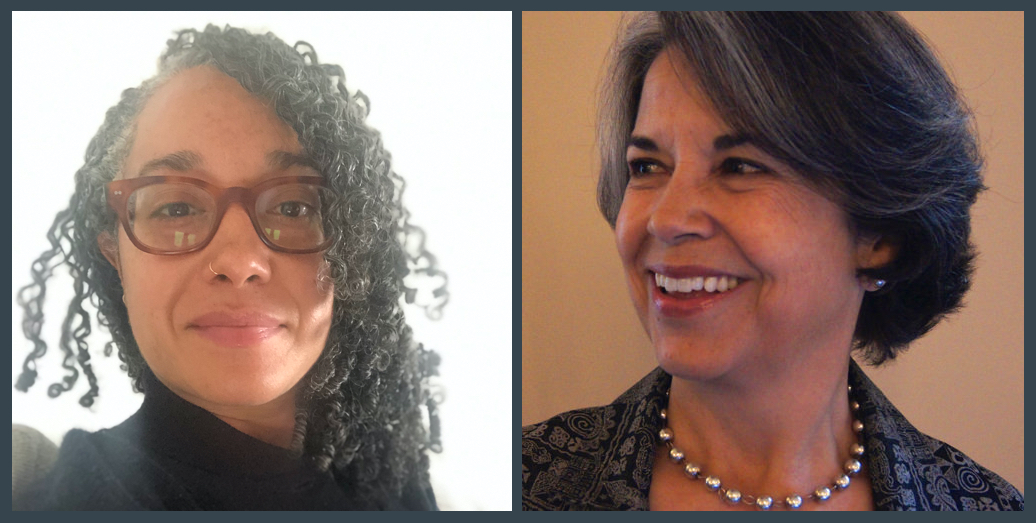 Rachel Clad, left, and Maria Otero.
The initiative will be internally led and externally advised, with reporting lines direct to the CEO and executive leadership team, and to the firm's Board. Rachel Clad, a Senior Global Practice Specialist at DAI with deep public health and social justice roots, will lead a team convened to conceive, shape, and execute the initiative, with a mandate to engage staff from the grassroots up. "This cause is deeply important to me, as to so many of my colleagues at DAI," said Clad. "We have a long-term mandate, and I for one am hopeful about the changes we can achieve."
DAI Board member Maria Otero will chair the advisory committee. Otero is a former Under Secretary of State for Civilian Security, Democracy, and Human Rights, overseeing issues ranging from democracy and human rights to criminal justice and violent extremism. Born in Bolivia, she was—at the time of her departure—the State Department's highest-ranking Hispanic official, and she was the first Latina Under Secretary in its history.
"The scale and origins and complexity of the forces that led to that searing scene in the Powderhorn neighborhood of Minneapolis are not amenable to hasty or reflexive solutions," Boomgard said. "But I believe we have the experience, talent, energy, and passion for social justice on our staff to come up with innovative, practical, meaningful ways that DAI can contribute to making a real difference in our communities and inside our company."