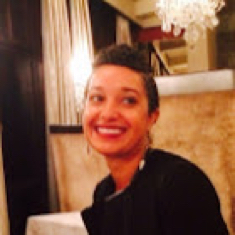 At the Center for Digital Acceleration, Rachel identifies, researches, and designs digital development solutions and works on business acquisition. Rachel is passionate about human-centered design and strives to integrate its processes into more traditional development approaches. She found her way to DAI after years of field-based public health research and program implementation in the United States and Sub-Saharan Africa. As Project Lead for Peripheral Vision International in Uganda, Rachel used digital insights to drive strategy for a health advocacy campaign for Planned Parenthood Global. Additionally, she has worked with the Centers for Disease Control and Prevention in Namibia, conducting health systems analyses, and serving on disease surveillance and quality improvement projects in South Africa and India. Rachel also has extensive experience conducting research in the United States, where she explored drivers of HIV risk behaviors and the impact of long-term discrimination on health outcomes. In her free time, she manages Healthcare Experience Design, a meetup group that brings together health professionals and designers for co-creation and learning events.
M.P.H., health behavior, University of North Carolina at Chapel Hill
B.A., psychology, Georgetown University
x
RELATED CONTENT:
As a Digital Specialist at DAI's Center for Digital Acceleration, Inta Plostins works at the intersection of digital tools and development.
Read More