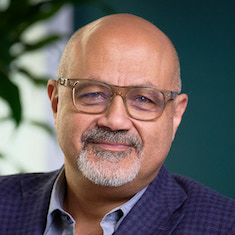 Victor Basta is the founder and CEO of DAI Magister, DAI's capital advisory arm.
Victor has advised on more than 130 transactions across 30 years and has helped found and build three successful corporate finance firms in the process. His orientation has always been towards sell-side financings and mergers and acquisitions, where experience and creativity can yield additional value to investors and founders of later-stage growth companies.
At DAI Magister, Victor leads the firm's African advisory effort and has handled the sale of Baxi to MFS Africa, and fundraisings for Twiga Foods, M-KOPA, and CloudFactory, amongst others.
Prior to founding DAI Magister, Victor was founder and managing partner of Arma Partners LLP, global co-head of Broadview prior to its sale to Jefferies, and an Adjunct Professor of Entrepreneurship at INSEAD.
M.B.A., Columbia Business School
M.A. and B.A., International Affairs, Columbia University
x
RELATED CONTENT:
Divij Ruparelia has more than 17 years of investment and finance experience, with a special focus on raising capital, direct investing, and building large ventures across emerging markets.
Read More