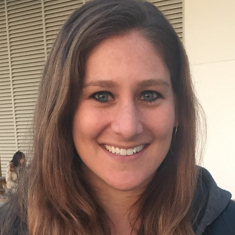 Talia Dweck is the Senior Manager for Digital Strategy and Advisory in the Center for Digital Acceleration. She conducts strategy analysis, digital market assessments, and manages digital-focused projects. She currently leads CDA's digital trainings work, developing and facilitating trainings for various clients. Throughout her career, she focused on supporting development projects in integrating new digital tools and approaches into programming, including youth development and innovation programming, such as prizes and challenges. Prior to joining DAI, she worked for more than five years in global health for a variety of institutions including USAID Office of HIV/AIDS, the advocacy wing of the Global Fund to Fight AIDS, Tuberculosis, and Malaria, the Liberia Ministry of Health, and Grassroot Soccer.
Master's, global human development, Georgetown University
B.A., international relations, Emory University
x
RELATED CONTENT:
As a Digital Specialist at DAI's Center for Digital Acceleration, Inta Plostins works at the intersection of digital tools and development.
Read More