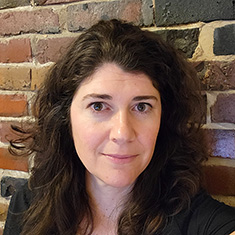 Robin Martino has more than 20 years of experience supporting the design, implementation, and management of biodiversity and natural resource management programs with a range of institutions including the U.S. Agency for International Development (USAID), international nongovernmental organizations, the Peace Corps, and universities based in the United States and Africa. She is currently serving as the Chief of Party for the USAID-funded Integrated Natural Resource Management (INRM) Activity. INRM provides on-demand technical assistance for USAID Missions, Bureaus, and Independent Offices across a wide array of environmental and natural resource management issues.
Before INRM, Robin led the USAID-funded Biodiversity Results and Integrated Development Gains Enhanced (BRIDGE) project. BRIDGE was a five-year project that built on the lessons learned and impact generated across years of USAID biodiversity conservation initiatives to promote and support efforts to integrate biodiversity conservation with the larger development context.
Robin's previous experience includes five years with USAID Washington as a Biodiversity Specialist and with the USAID Democratic Republic of Congo's Central Africa Regional Program for the Environment. She has work experience in 15 countries with long-term positions in the Democratic Republic of Congo, Rwanda, and Uganda.
Ph.D, environmental studies, Antioch University
B.S., wildlife, fish, and conservation biology, University of Massachusetts Amherst
x
RELATED CONTENT:
Rade Glomazic oversees a large portfolio of European Union (EU)-funded projects in Türkiye.
Read More