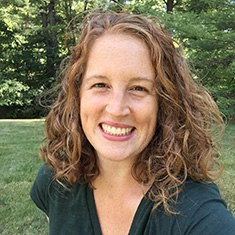 As part of DAI's Environment team, Rhiannon "Rhi" Gulick melds technical expertise in natural resource management, energy, and climate change with practical experience in business development, facilitation, and technical writing. Rhi joined DAI in 2003, and in that time has worked across the company on business development, strategy, training, and technical support.
A trained facilitator, Rhi has designed and delivered training programs for DAI staff and led workshops and incubator sessions with project and proposal teams. From 2008 to 2010, she served as the New Business Manager for DAI's Health Sector, where she managed new business resources to grow the nascent sector to a portfolio of projects worth more than $200 million.
B.S., foreign service, Georgetown University
M.S., sustainability management, Columbia University
x
RELATED CONTENT:
Sofia Martinez is a Principal in the Climate unit, where she focuses on strengthening DAI's corporate responses and leadership, supporting existing projects and pipelines, and identifying future areas and opportunities.
Read More