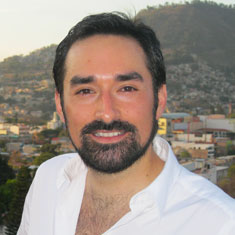 As Director for Strategy, Operations, and Finance, Miguel Baca is responsible for overseeing the creation, coordination, and implementation of effective operational and financial standards and procedures across all regions in DAI's USG Programs Unit. He actively coordinates with vice presidents and other corporate departments to streamline and improve systems and processes in the headquarters, proactively seeking increased development outcomes in DAI's projects implemented across the globe. Miguel also leads a team of Finance and Operations Managers guiding Bethesda-based project management teams on all aspects of project implementation, compliance with client regulations and DAI policies, risk mitigation, and achieving or exceeding development objectives.
Prior to this role, he served as Director for Financial Management and Operations for the Development Innovations unit, where he created and implemented expenditure monitoring tools and processes. He has also served as Director of New Business and Project Team Director in the company's headquarters and as Tourism Development Specialist in long- and short-term capacities in El Salvador, Georgia, Honduras, Indonesia, Mexico, Mozambique, Nepal, Rwanda, South Africa, and the West Bank.
M.A, international relations, Syracuse University
B.A., history, Pontificia Universidad Católica del Perú
x
RELATED CONTENT:
As Senior Vice President of DAI's European Union business, Jakob Zeidler leads the business unit's integration, growth, and diversification.
Read More