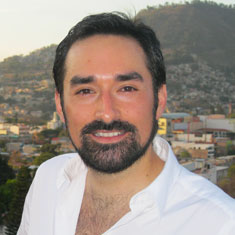 Miguel Baca is responsible for overseeing a portfolio of water, sanitation, natural resources management, and climate change projects implemented by DAI in Latin America, Eastern Europe, and the United States. Prior to this role, he focused on strategic and operational tourism planning, tourism marketing and research, and community-based tourism development. He mined DAI's existing technical expertise to create a suite of sustainable tourism services that were successfully introduced to clients. Prior to DAI, Miguel worked for PA Consulting Group, where he developed and led the implementation of the tourism unit's strategic and management plan for expansion into new markets. While in his native Peru, he worked for the Peruvian Tourism and Investment Promotion Agency, PromPerú, facilitating access to markets and funding for small rural tourism businesses. Between 2006 and 2009, he was a regular speaker on CNN en Español, providing advice on issues of environmental standards and certification systems in the tourism industry.
M.A, international relations, Syracuse University
B.A., history, Pontificia Universidad Católica del Perú
x
RELATED CONTENT:
Richard Rapier for 15 years has worked in domestic and international programs addressing water, sanitation, and hygiene (WASH), water and waste resource management, and environmental and social impact assessment and management in infrastructure.
Read More