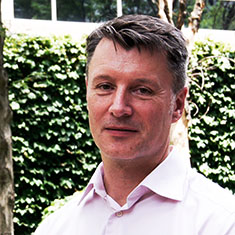 Darren Saywell has 25 years of experience in practice, research, and policy development in water security, sanitation, and hygiene (WSSH), with a particular focus on solutions in urban environments. He came to DAI after leading the water services practice at AECOM International Development, where he also served as Acting Chief of Party for the Strengthening Watershed and Irrigation Management program in Afghanistan. Drawing on a varied career with different organizations, Darren has supported teams and helped lead a wide array of projects in the WSSH and integrated water resources management space.
Prior to joining AECOM, Darren held senior roles with Plan International USA, leading and developing the WASH and health practice in the United States and as co-lead for the federation's global WSSH work in more than 50 countries. Before that, he spent more than 10 years working in mainland Europe with the World Health Organization on sector policy development and advocacy, and with the International Water Association on programs focused on capacity building, implementation, and peer-to-peer learning.
In his early career, Darren worked in academia in the United Kingdom at the Water, Engineering & Development Centre at Loughborough University in a variety of teaching, consultancy, and research positions. It was here that he developed his passion for urban infrastructure service provision, which was the focus of his post-graduate Ph.D research, and which remains an area of enduring professional interest.
In early 2011, he was nominated by peers in the sector to lead the influential Sanitation and Water For All partnership as Vice Chair, ending two terms of service in 2015. Darren retains current roles as an Associate Editor of the Journal of Water, Sanitation, and Hygiene for Development and Waterlines.
Ph.D, sanitary engineering, Loughborough University
B.A., geography, Oxford University
x
RELATED CONTENT:
Nilu Puri Basnyat is DAI's country representative in Nepal, where she provides strategic advice to the firm, establishes and maintains networks and key relationships, strengthens DAI's positioning in and support for the development sector, facilitates project delivery, and works to mitigate risk.
Read More