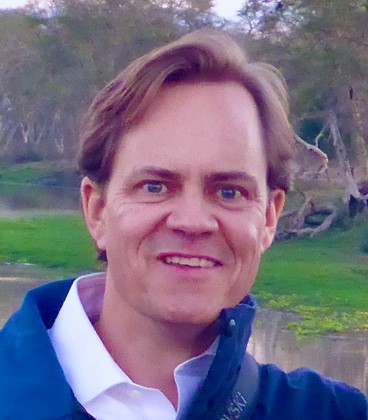 Daniel Evans is an environmental scientist, project manager, and international development specialist focused on climate, land, and natural resource management. He has more than 20 years of experience in ecological research, project management, and technical leadership, and a diverse background combining scientific research, synthesis, strategy and business development, and training.
Prior to joining DAI in 2020 as the Senior Activity Manager for the U.S. Agency for International Development (USAID)'s Integrated Natural Resource Management project, Daniel was a senior technical advisor to RTI International and climate change and biodiversity advisor for USAID.
Daniel also spent six years as associate editor for the Ecological Society of America's peer-reviewed journal Frontiers in Ecology and the Environment between 2014 and 2020.
PhD, M.P.A., ecology and conservation, environmental management and policy, University of Washington
B.A., biology, University of Colorado
x
RELATED CONTENT:
Nilu Puri Basnyat is DAI's country representative in Nepal, where she provides strategic advice to the firm, establishes and maintains networks and key relationships, strengthens DAI's positioning in and support for the development sector, facilitates project delivery, and works to mitigate risk.
Read More