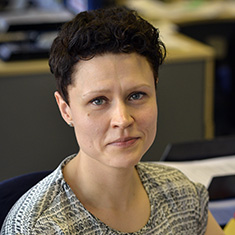 Anne-Sofia Holmberg is a Project Director responsible for management of our portfolio of European Union programmes and a team of project managers. She also manages European Bank for Reconstruction and Development (EBRD) programmes, including Green Economy Financing Facilities in Morocco and Tunisia. Anne-Sofia joined DAI in 2007, working initially in business development for West Africa and management of programmes in Nigeria and Ghana, and then as a Manager in the European Commission Framework Contracts Unit, where she managed short-term technical assistance contracts across five thematic lots.
MSc, political science, University of Turku, Finland
x
RELATED CONTENT:
As Director for Strategy, Operations, and Finance, Miguel Baca is responsible for overseeing the creation, coordination, and implementation of effective operational and financial standards and procedures across all regions in DAI's USG Programs Unit.
Read More