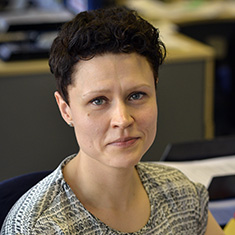 Anne-Sofia Holmberg is a Principal Consultant working on our portfolio of European Bank for Reconstruction and Development (EBRD) programmes and bids. She manages The Polish Sustainable Energy Financing Facility II and the Morocco Sustainable Energy Finance Facility. She also manages the call-down element of a World Bank contract supporting the Comprehensive Africa Agriculture Development Programme. Previously, Anne-Sofia led the European Commission Framework Contracts Unit, where she managed short-term technical assistance contracts across five thematic lots covering governance and human rights, rural development, environment, private sector development, and trade. Anne-Sofia joined the company in 2007, working initially in business development for West Africa and management of programmes in Nigeria and Ghana.
MSc, political science, University of Turku, Finland
x
RELATED CONTENT:
Chris Rose is a Senior Development Specialist with DAI Europe's Energy, Environment, and Climate Change practice.
Read More