Sarah Helmstadter
Senior Vice President, U.S. Government Business
Sarah Helmstadter oversees the business development and technical and operational delivery of DAI's development solutions for the U.S. Agency for International Development (USAID), the State Department, and other U.S. Government clients.
Sarah began her career in international development working on small-scale privatization in Kazakhstan, Moldova, and Ukraine. She joined DAI in 2007 and has held leadership positions in business development, program implementation, recruitment, and human resources.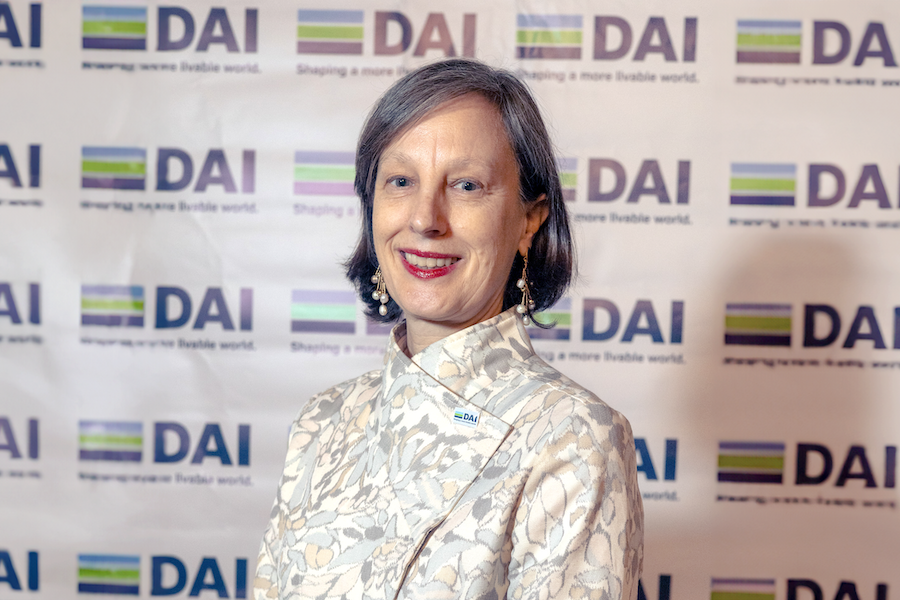 Sarah served as Regional Vice President for USG programs in Africa from 2014 to 2018. Later, as Senior Vice President of Global Workforce, Sarah was responsible for leading all aspects of talent acquisition, retention, development, and management; overseeing global human resources; and ensuring the quality and efficiency of companywide security.
Immediately before assuming her current role as head of the U.S. Government Business—DAI's largest business unit—Sarah served as its Chief Operating Officer, ensuring the effective implementation and technical excellence of all development programming.
B.A., Yale University
M.A., Harvard University