Malawi—Technical Cooperation to Strengthen National Capacity in Implementing Land Policies and Laws Efficiently and Effectively (Land Governance)
The Malawi Land Governance programme, funded by the European Union, enhances people's livelihoods and food security through sustainable agricultural development, with an emphasis on reaching remote rural areas. To better align the country's land governance framework, DAI works with government counterparts to develop and implement land policy reforms. Our team serves in both advisory and capacity-building roles, providing government officials with skills to create and review effective land policy, as well as helping design procedures to carry out reforms at the national level.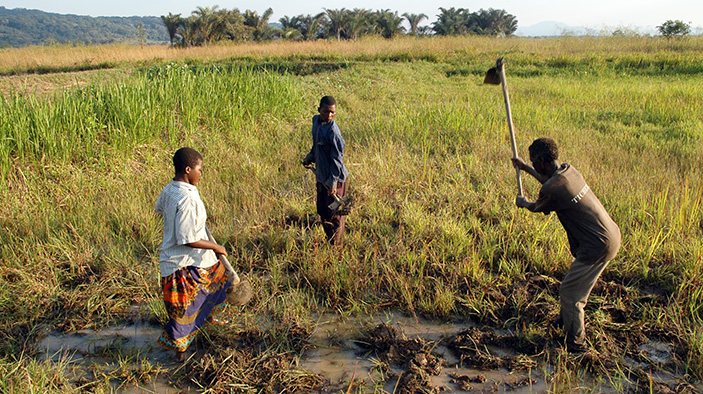 Sample Activities
Review existing and proposed land laws to identify inconsistencies.
Develop strategies to address key land governance constraints facing women and vulnerable groups and mainstream these issues into trainings and policy documents.
Revise Malawi's land governance framework using the Voluntary Guidelines for Responsible Governance of Land, Fisheries, and Forests, with a focus on women's land rights.
Select Results
Supported the Ministry of Lands, Housing, and Urban Development to develop a Land Reform Implementation Plan, focusing on the pilot phase of land reforms.
Advised the Ministry of Lands in developing its gender strategy, monitoring and information strategy, and institutional strengthening plan.
Assisted in drafting regulations for the proposed Customary Land Act.
x
RELATED CONTENT:
The Kosovo Strengthening Public Procurement (KSPP) project works to strengthen the public procurement system to reduce incidents of malfeasance and corruption.
Read More