Lebanon Project Demos Water-Saving Techniques
December 19, 2017
Higher crop yields of up to 40 percent and 40 percent lower labor costs. Plus water savings and reduced electric bills. Such are the benefits of water-saving technologies illustrated in a recent trial conducted by the Lebanon Water Project (LWP) and Unifert, a commercial agribusiness in Lebanon.
The trial compared traditional irrigation methods, such as water guns and sprinklers, with water-saving methods, such as drip irrigation and mini-sprinklers. Approximately 30 farmers in West Beka'a saw first-hand the results of the trial during a Farmers Field Day held at the Khirbet Qanafar Litani River Authority station.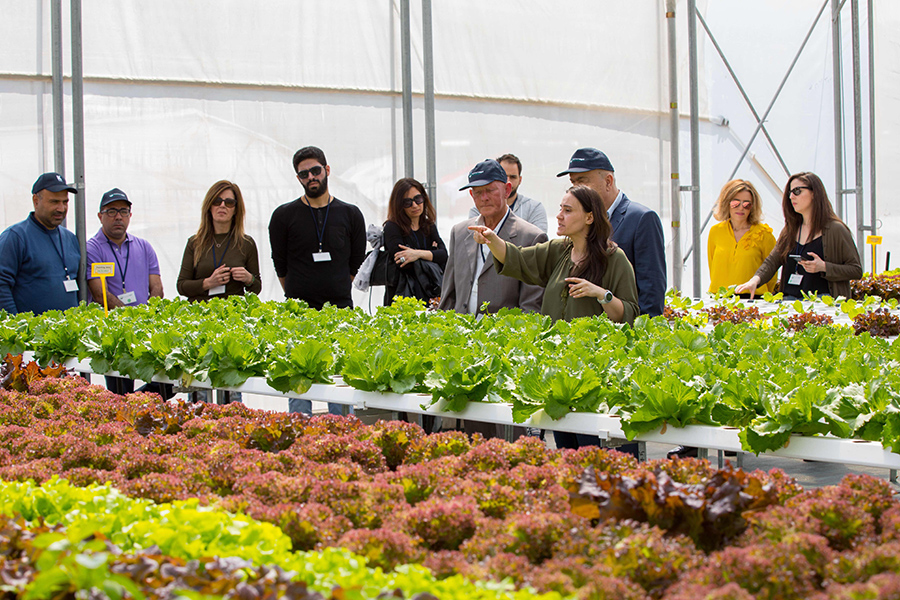 The Farmers Field Day was the third event of its kind. Funded by the U.S. Agency for International Development and implemented by DAI, LWP devised the events, which are conducted with private sector partners to introduce water-saving techniques in a country that has long suffered from poor water infrastructure and a lack of access to high-quality water.
The first two Farmer Field Days focused on teaching hydroponics, a technology that relies on providing mineral nutrients to plants through a water/solvent-based irrigation system that is soil-less.
In this latest experiment, LWP engineers and Unifert representatives installed drip irrigation on a plot of land dedicated to feed corn and potatoes. They tended the crops for 120 days, then harvested them, filming the entire process. The team presented the technical information, crop calculations, and return on investment to the farmers at the event. LWP also offers a rebate program to farmers who try the drip irrigation method.
LWP works with potential partners to address efficient water use in both the private and public sectors and to reduce wasteful water use in rural and urban settings, with a focus on agricultural water users.
x
RELATED CONTENT:
On a recent visit to Southern Africa, U.S. Agency for International Development (USAID) Administrator Samantha Power spent a week in Zambia and Malawi, where she met with local farmers, agribusiness owners, and government officials to discuss the impact of Russia's war against Ukraine on food security and nutrition in the region, among other issues.
Read More