Kenya—Deepening Democracy Programme (DDP)
Despite significant economic growth in recent years, Kenya continues to rank low in key human development indicators due to substandard public services, recurring election-related instability, and non-inclusive markets and institutions. An overall ineffective social contract combined with weak governmental accountability have kept average Kenyans from experiencing the tangible benefits of economic progress in their daily lives.
The Kenya Deepening Democracy Programme (DDP), funded by the U.K. Department for International Development (DFID), promotes more inclusive governance in Kenya by improving electoral processes and enhancing government accountability. DDP builds upon governance reforms previously accomplished through DFID's Drivers of Accountability Programme to increase the credibility of elections and transparency of public service delivery, and contribute to the achievement of Kenya's Vision 2030 for "a more globally competitive and prosperous nation with a high quality of life."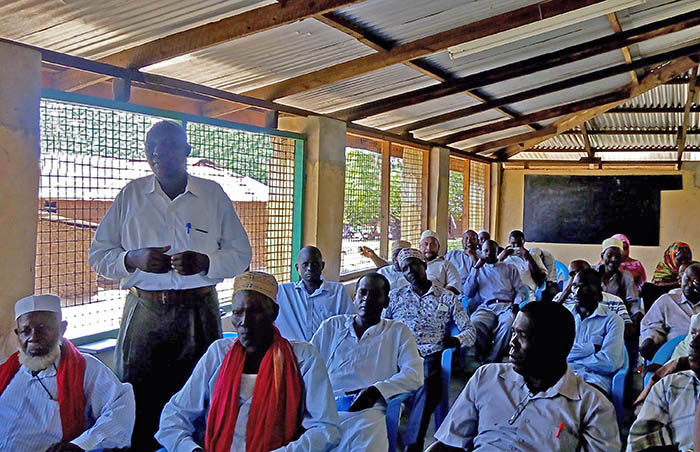 Sample Activities
Support well-administered and transparent elections in order to increase voter confidence and legitimacy of election outcomes.
Enhance women's participation and representation in politics through training, mentorship, and media profiling.
Support anti-corruption efforts by providing technical assistance to state and non-state accountability and oversight institutions.
Strengthen the ability of civil society organizations to advocate on key issues related to planning, budgeting, climate change, and service delivery.
Select Results
Reached 6.5 million Kenyans through mass and sustained civic and voter education.
Trained 235 people, including 19 local leaders, in three counties on climate change planning and budgeting processes.
x
RELATED CONTENT:
Over 20 years since its first multi-party elections, the government of Malwai is renewing efforts to decentralize government power, based on the principle that sustainable socioeconomic development is best achieved when decisions are made at the local level. Despite an initially strong legal framework for local governance, institutional tensions as well as confusion over roles and responsibilities between levels of government continues to hinder successful decentralization.
Read More