Iraq—Support Policy Dialog and Technical Assistance
Iraq was once considered one of the most developed countries in the Middle East, but since the outbreak of war in the 1990s, Iraq was plunged into an era of poverty, violence, and instability. The development landscape has been marred by political insecurity, corruption, and fragile institutions, leading to a reliance on European Union (EU) development and humanitarian funding.
The Support Policy Dialog and Technical Assistance in Iraq project supports the EU's objective to improve the overall stability of Iraq by addressing the root causes of the continued political and institutional fragility. This project strengthens public institutions and develops capacities for policymaking, supports the government's revision of coherent development policy frameworks, and contributes to the general socio-economic development of the country.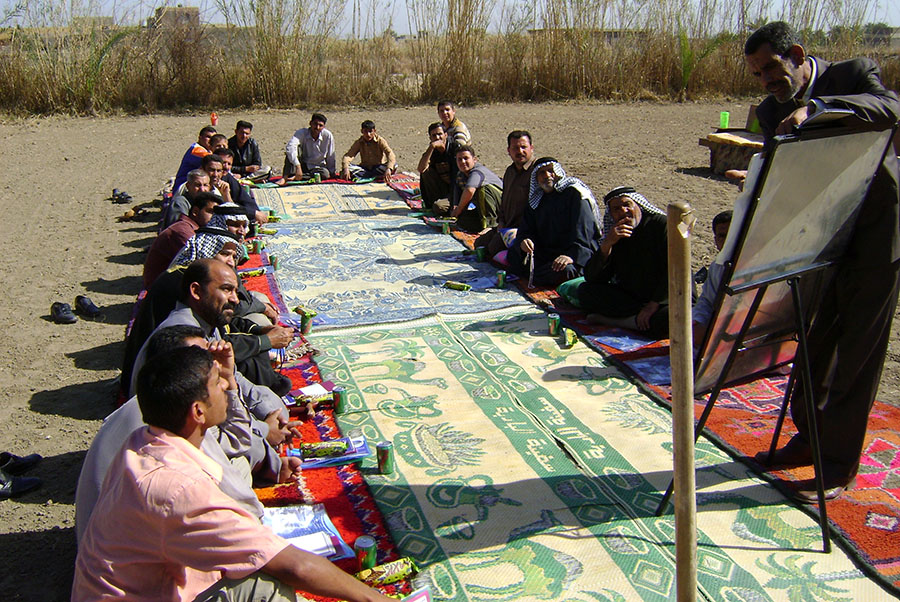 Sample Activities
Provide technical assistance in support of the ongoing decentralization process and strengthening of local governance.
Support improved dialog and coordination among stakeholders from the government, development partners, and civil society.
Provide tailored technical advisory services to underpin judicial and parliamentary reform processes.
Facilitate seminars, workshops, meetings, and conferences on EU intervention in Iraq.
x
RELATED CONTENT:
The Justicia Efectiva Contra la Criminalidad y Corrupción project (JECCC) combats impunity and corruption by targeting crime and by promoting collaboration among justice institutions and counterparts from civil society, the private sector, academia, and other nonstate actors in Honduras.
Read More