Iraq—Governance and Performance Accountability (IGPA)/Takamul
The Iraq Governance and Performance Accountability (IGPA) project, known locally as "Takamul" or "Integration" supports the Iraqi Government shore up fiscal stability while rapidly and visibly improving service delivery. The project aims to build capacity for Iraqi government service delivery, improve governorate and national government public financial management, and strengthen monitoring and oversight of service delivery and public expenditure.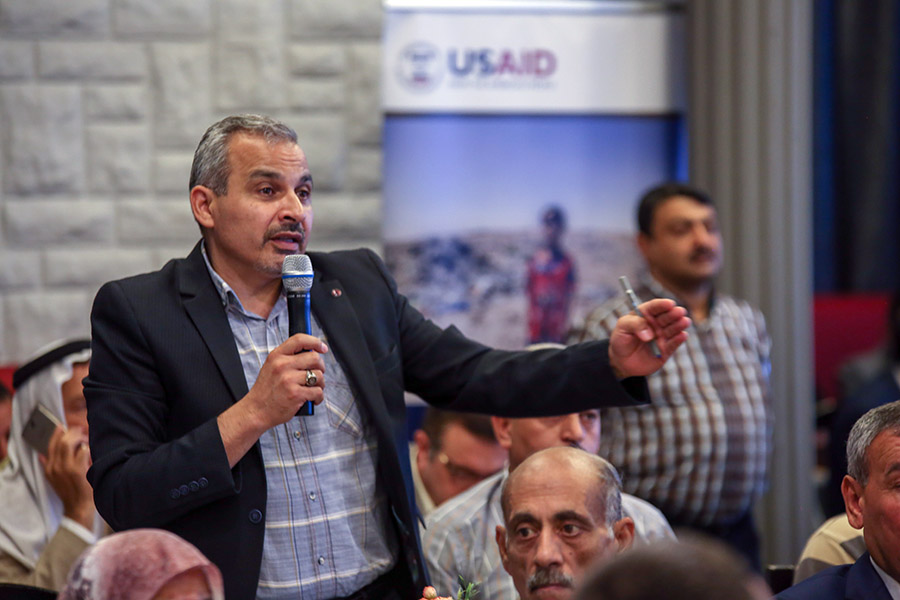 Sample Activities
Engage key Iraqi Government stakeholders to share information, coordinate activities, and introduce IGPA/Takamul and its technical approach at the national level; at the governorate level, regional managers engage local counterparts.
Conduct political economy analyses and related assessments to identify constraints in specific service delivery sectors; design and implement appropriate interventions.
Establish rapid response and high-impact priority activities so the Iraqi government and governorates can implement flexible and accountable capital projects—with local counterpart contributions—especially in provinces with disadvantaged and vulnerable populations.
Select Results
Engaged 274 civil society organizations in planning, oversight, and accountability for public service delivery through holding public forums, surveys, and other feedback activities.
Established social accountability groups in four provinces made up of civil society volunteers. The groups have helped resolve 42 water cases and 82 trash collection cases, benefiting 85,000 Iraqis.
Revitalized 13 Provincial Planning and Development Councils, which now hold public forums to gather feedback from women and vulnerable populations on improving service delivery.
Supported two provinces to meet Ministry of Finance requirements for local revenue generation, paving the way for provinces to use domestic resource mobilization to improve public services without relying solely on federal funding.
Re-engineered 50 business processes at service delivery departments, resulting in improved water services, trash collection, and government administrative services for citizens.
Supporting small and medium enterprises in areas recovering from ISIS occupation to network with domestic and international investors to grow their businesses and revitalize the local economy.
x
RELATED CONTENT:
The Assistance Technique et Appui à la Communication et Visibilité du Programme d'Appui à la Société Civile au Burundi (ASCB) project supports civil society in Burundi.
Read More