British Virgin Islands—Support to Recovery
The hurricanes of 2017 devastated the infrastructure of the British Virgin Islands. More than one-third of residential buildings suffered significant damage while crippled maritime facilities hindered economic recovery. To achieve the government's long-term plan of building back better, stronger, and greener, the local labour force requires new skills and building and labour regulations need revising.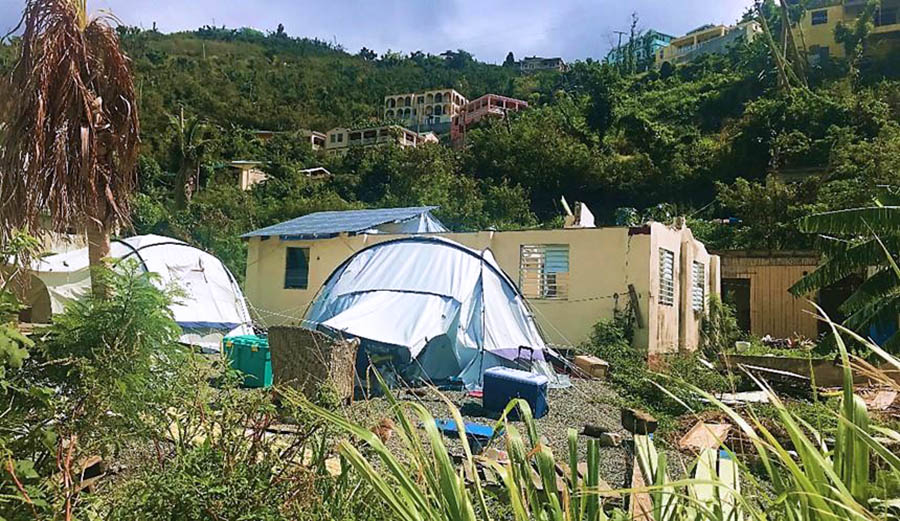 Sample Activities
Partner with a local community college to develop training materials and provide external trainers for courses on electrical, plumbing, and project management skills.
Engage with the private and public sector to secure commitments for apprenticeships and employment for trainees.
Advise on regulations to boost resilience in housing codes and on labour market policies to maximise recovery efforts.
Select Results
Designed and implemented vocational training programs to help underemployed populations meet the rising demand for skilled labour in the construction and maritime industries.
Worked with the government of the British Virgin Islands to develop labour policies that met the immediate needs of the recovery process and created long-term employment opportunities.
Managed the repair of 100 hurricane-damaged homes, in collaboration with the Ministry of Health and Social Development and a local construction company, ensuring that construction follows local codes.
Partnered with the Ministry to develop and implement long-term housing solutions.
x
RELATED CONTENT:
INVEST is a flexible, efficient buy-in mechanism that helps the U.S. Agency for International Development (USAID) mobilize private capital for development results.
Read More