Afghanistan Value Chains (AVC)—High Value Crops
The Afghanistan Value Chains–High Value Crops project promotes rapid, inclusive, and lasting growth in the agriculture sector. This approach combines market systems development, which seeks to address market failures through interventions that modify market players' incentives and behavior, with the use of anchor firms, i.e. well-established agribusinesses positioned to drive systemic change, as entry points and partners. This combined approach promotes behavior change, drives innovation, and accelerates economic growth in a way that ensures lasting and large-scale transformational market system change.
During its first year, the project initiated the process of transforming Afghanistan's agriculture sector, moving away from supply side activities to demand side and transformational interventions based on organizational and institutional arrangements to enable market actors to perceive and react to market incentives, upgrade their operations, and drive systemic growth.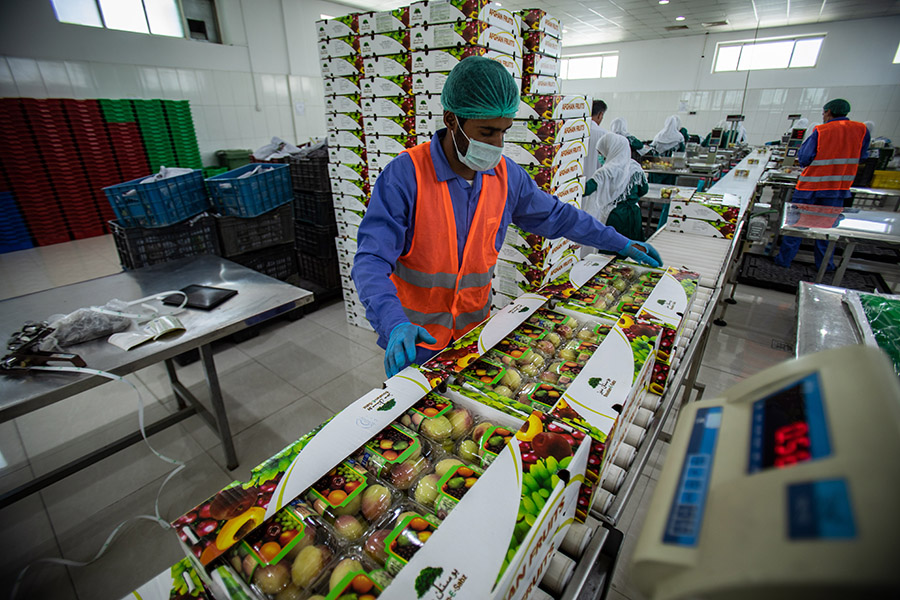 Sample Activities
Support anchor firms to co-create upgrading strategies, so that they can exert a pull factor that would result in the systemic growth of the value chains.
Enable anchor firms to penetrate new markets by facilitating their participation in international trade events.
Provide technical services, including food safety training and certifications, packaging design and optimization of agro-processing lines.
Facilitate access to finance, both debt and equity, establishing partnerships to reduce the cost and time of transport.
Promote the delivery of private sector agricultural extension services.
Select Results
Sponsored the first Afghanistan National Young Innovators in Agriculture Competition.
Established partnerships with 99 agribusinesses.
Facilitated $6.5 million in exports.
Assisted in the investment of $7.5 million.
Enabled firms in accessing $5 million in finance.
Assisted 19,500 farmers (30 percent women and 35 percent young people) to access modern production and quality-enhancing technologies.
Facilitated an 18 percent increase in household income.
Facilitated a 24 percent increase in production of key products.
Trained 6,322 individuals.
Helped 96 firms to benefit directly from project activities.
Helped create 1,075 new full-time employment jobs.
x
RELATED CONTENT:
This project promoted optimization of public expenditures through results-oriented budgeting and fiscal transparency, eliminating ineffective spending in favor of high-impact programs and public investment in infrastructure, education, technology, and other areas.
Read More