August 22, 2022
DAI is again partnering with the U.S. Agency for International Development in Honduras on broad reform efforts to reduce impunity and corruption within the Honduran justice system.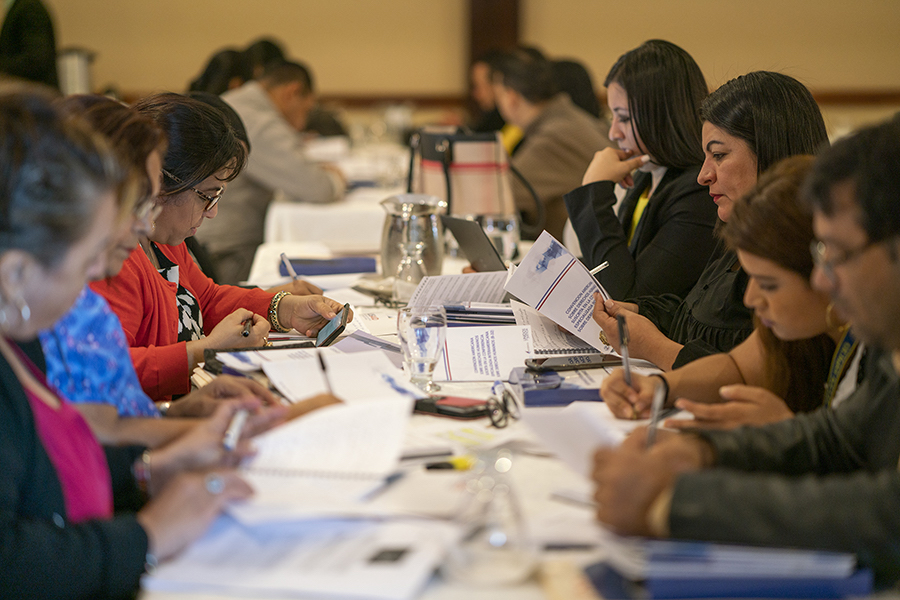 The new project—the Justicia Efectiva Contra la Criminalidad y Corrupción project (Effective Justice to Combat Criminality and Corruption), or JECCC—works to further progress made by the ongoing DAI-led Justice, Human Rights, and Security Strengthening Activity (Unidos por la Justicia) project, which works with local partners to improve citizen engagement in the security and justice sectors, enhance the efficiency of the judicial system, and increase the effectiveness of community police.
Since its launch in 2016, Unidos has digitized case files, thereby increasing efficiency and transparency in a national criminal justice system that handles 125,000 cases annually; facilitated a network of 215 community volunteers in 4 cities to advise female survivors of violence and steer them to legal and psychological services; supported 962 national police community relations activities that attracted the participation of more than 70,000 residents of 29 high-crime barrios, including more than 40,000 children and young people; and much more.
"JECCC will start during a political transition in Honduras, which opens opportunities to continue building on Unidos' legacy and expand to new areas to strengthen the rule of law by engaging with criminal justice institutions, civil society organizations, and citizens," said Antonio Iskandar, Leader of DAI's Security, Transparency, Accountability, and Rule of Law practice. "JECCC will promote people-centered justice principles to ensure that the criminal justice system responds to the demands of the most vulnerable citizens."
Honduras' persistently high levels of crime, impunity, and corruption continue to plague citizens who remain frustrated that the government is not delivering justice effectively or protecting the most vulnerable members of society. Systemic challenges contribute to low levels of human and physical security in the Northern Triangle region as a whole and cause Honduran citizens to pursue irregular migration to leave the country.
Representing the next generation of justice reform and anticorruption programming in Honduras, JECCC will target crime by promoting collaboration among justice institutions and counterparts from civil society, the private sector, academia, and other nonstate actors. This holistic approach strengthens the criminal justice system and will ultimately lead to increased citizen confidence and reduce push factors for irregular migration.
JECCC aims to deliver marked improvement in the investigation, prosecution, and resolution of targeted crimes; a significant increase in access to justice among vulnerable populations (emphasizing young people, women, and returnees); and better institutional and civil society oversight mechanisms to ensure transparency and accountability.