December 11, 2018
A delegation from Northern Morocco is visiting England this week to draw lessons from government devolution practices in two distinct parts of the country—Greater Manchester and Cornwall. The delegation represents the Mediterranean region of Tangier-Tetouan-Al Hoceïma (TTAH). The group will conclude its visit December 14 in London.
The TTAH region was established three years ago. This study visit is part of a programme of work that TTAH officials are undertaking to implement Morocco's "advanced regionalisation" approach. Through the British Embassy in Rabat, the U.K. Foreign and Commonwealth Office is supporting this week's study visit as well as the TTAH's programme of work by means of the TASHAROC programme. TASHAROC is providing technical assistance to regional government and civil society actors to promote inclusive development and political participation in Northern Morocco. Tasharoc is implemented by DAI in partnership with the National Democratic Institute (NDI) and Moroccan partner, Golden Resources.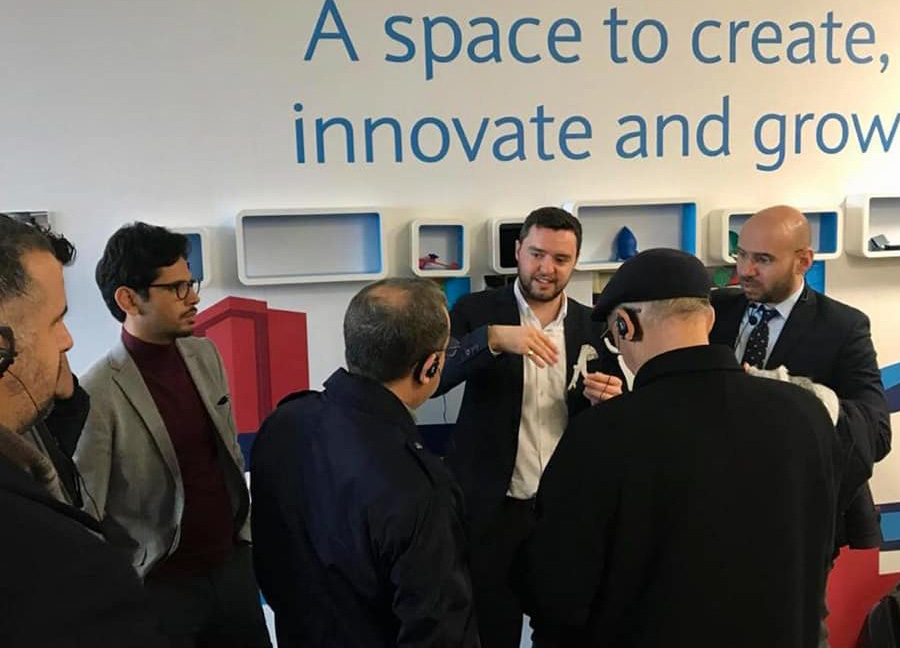 Moroccan delegation touring Media City in Salford, Greater Manchester, to discuss urban regeneration through media investments and public-private partnerships.
On December 10–11, the delegation of five TTAH regional councillors and seven senior officials were briefed on the Greater Manchester Combined Authority's strategies to improve the prosperity, skills, and wellbeing of people in Manchester City Region, as well as its infrastructure and environment. The delegation also learned of work by Manchester's art galleries, particularly the Whitworth, to welcome new residents into the city region from overseas and support their integration into the community. The delegation visited Manchester's Sport City complex and Salford's Media City to learn about work to support urban regeneration, business startups, skills and employment opportunities, and to raise the overall profile of the city region.
On December 12–13, the delegation will be welcomed by Cornwall Council Chairman Mary May, Council Leader Adam Paynter, and Deputy Leader Julian German. The delegation will examine work by the council to support innovative small businesses, cutting-edge renewable energy technologies, and the UK's space exploration programme. The delegation's programme will also take them to the Pool Innovation Centre, Hayle Marine Enterprise Zone, United Downs Deep Geothermal drilling site, and Goonhilly Earth Station.
On December 14, the delegation will be briefed by the Local Government Association in London on the national picture regarding devolution across the whole of the United Kingdom, including its challenges and future prospects. The group will also visit senior officials at the Foreign and Commonwealth Office to discuss their week's study visit.