December 04, 2018
Leading development organizations and donors have agreed to collectively pursue One Health approaches deemed essential to improving health security at country, regional, and global levels. These approaches call for coordination between experts in human and animal health, environmental issues, and disaster risk-reduction as they work to prevent, detect, and respond to deadly diseases. A new article in the peer-reviewed journal Health Security further describes ways the World Health Organization, Food and Agriculture Organization, World Organisation for Animal Health, and other stakeholders can collaborate to share information, exchange lessons learned, and seize opportunities to contain emerging and endemic diseases.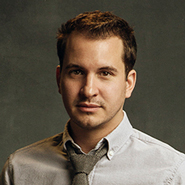 Catherine C. Machalaba of New York-based EcoHealth Alliance and Robert Salerno of DAI Global Health co-authored "Institutionalizing One Health: From Assessment to Action," which points to 22 examples of frameworks and planning and assessment tools that are designed to help countries improve their One Health-related institutions but which have seen limited uptake.
"We all want deadly diseases to be quickly identified and contained, and while we have made good progress, we need to continue to share knowledge and work together," said Salerno, photo left, who chaired the session at the 2018 Prince Mahidol Award Conference in Bangkok where the One Health consensus was reached. "Collectively, we know a lot about how diseases such as Ebola and avian influenza originate, how they are spread, and how to build the capacity of countries to prepare for such outbreaks. This article advocates sharing and leveraging our collective knowledge and also describes some of our experiences and recommendations for making headway."
Salerno serves as Technical Integration Manager on the U.S. Agency for International Development's Preparedness and Response project, implemented by DAI, which is assisting 15 countries to establish or strengthen their One Health multisectoral coordination mechanisms. Salerno also developed the One Health Assessment for Planning and Performance, a self-assessment tool that helps countries benchmark their organizational capacity, measure the performance of their One Health platforms over time, and inform their priorities, planning, and upcoming activities.
Salerno said countries that undertake these processes to improve One Health coordination also improve other aspects of their institutions. "Making public the assessment tool and results of such processes, and demonstrating clear value in doing so by systematically and consistently using findings, can help participants promote greater coordination and accountability across stakeholders," Salerno and his co-authors write.
Global actions envisioned in the article include:
Facilitation of global compliance with the International Health Regulations of 2005, in which 196 countries agreed to build their capacities to detect, assess, and report public health events.
Investment in building an evidence base to better understand the drivers of disease emergence, including climate change, environmental degradation, and urbanization, and for tracking progress toward control of these threats.
Promotion of ''whole of society'' approaches by strengthening relationships between health and non-health sectors.
Developing workforce competencies in relevant fields—including health, agriculture, food production, and environmental protection—to better address emerging global health threats.
To read the entire article, which was endorsed by 15 contributing authors representing 12 organizations, click here.