April 15, 2019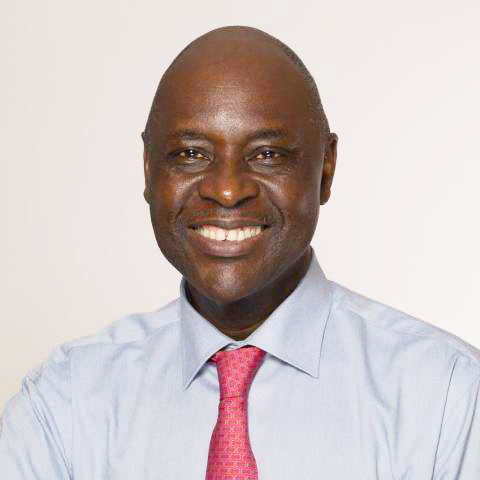 Pape Gaye, the CEO of DAI Global Health affiliate IntraHealth International, has been named winner of the Global Health Champion award by the Triangle Global Health Consortium. Gaye will receive the honor at the Consortium's annual awards gala on May 7, in recognition of his lifelong commitment to advancing global health.
Gaye is a native of Senegal and an unstinting advocate for health workers, strong health systems, and healthcare access for all. Under his guidance, IntraHealth has made human resources for health a crucial part of the worldwide health conversation. Headquartered in North Carolina, IntraHealth has worked in more than 100 countries to improve the performance of health workers and strengthen the systems in which they work.
During Gaye's tenure, IntraHealth has led flagship human resources for health projects on behalf of the U.S. Government and established official relations with the World Health Organization. In 2014, his congressional testimony on the Ebola outbreak brought the role of frontline health workers to the fore. Gaye draws on three decades of leadership in international health and development, including overseeing IntraHealth's regional office for West, Central, and North Africa prior to his appointment as CEO.
"Pape is both a personal friend and a professional inspiration," said Chris LeGrand, President of DAI Global Health. "Professionally, I'm proud to work alongside Pape as leaders of our respective organizations. Personally, I'm delighted to see his principled leadership and lifelong contributions recognized in this way."
IntraHealth and DAI Global Health announced in 2017 an affiliation that has enabled the two organizations to amplify their collective impact. Their most recent collaboration is the U.S. Agency for International Development's Accelerating Support to Advanced Local Partners project.
The Triangle Global Health Consortium, which confers the Global Health Champion award each April, is a nonprofit membership organization working to consolidate North Carolina's standing as an international center for global health research, advocacy, and business. The annual Triangle Global Health Awards recognize area leaders "who improve the lives of people around the world."