January 20, 2020
DAI is delighted to welcome Bernhard Hulla to the DAI Board. Bernhard founded Human Dynamics, a company he built into the leading EuropeAid development contractor, before joining forces with DAI in 2019.
"It's an honor to be joining DAI's Board," said Hulla, who brings more than 25 years of experience in the international development arena to the role. "Being a Board member I'll be delighted to contribute my insights as DAI works to continue expanding its capabilities in Europe and beyond."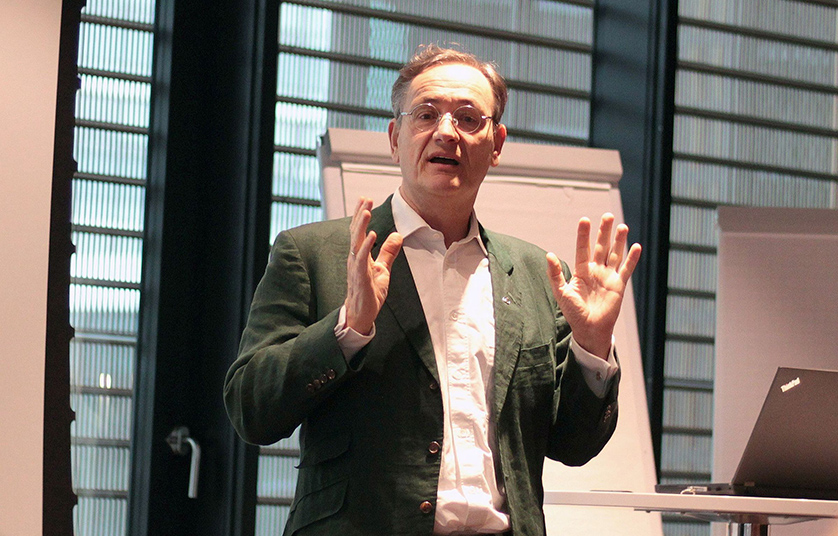 Before launching Human Dynamics in 1993, Hulla (pictured above) was International Programme Director of a think tank affiliated with the Club of Rome. He then worked for one of the leading Austrian consulting firms on its expansion into emerging and mature markets.
"Bernhard is a tremendous addition to our team," said Board Chair Betsey Nelson. "He has deep knowledge of the EU market and the trends driving global development, and a resolute commitment to make a difference in the world. Importantly, he built a successful and sustainable business by insisting on high standards, which is exactly what we'll be asking him to do as a member of the DAI Board."
Hulla served as a Senior Advisor to the Austrian 2019 Export Promotion Strategy, the further implementation of the OECD Due Diligence Guidance for Responsible Business Conduct, and the Austrian Chamber of Commerce Innovation Dialogue. A frequent speaker at international development conferences and roundtables, he supports the Vienna Institute for International Economic Studies and the Vienna Economic Forum. Since 2015, he has been a Member of the Foreign Economic Relations Council, which brings together senior representatives of the Austrian Government, the Austrian National Bank, various government agencies, and leading Austrian businesses.
Public sector reform has always been at the heart of Bernhard's work. He actively follows current research and ongoing debates on innovations in public sector practices, particularly those that promise to deepen citizens' trust in government by delivering more effective, people-centric public services. "Transparent, inclusive policy-making; sustainable, smart public service delivery, for more people; and government innovation to improve performance—these are key elements in tackling the challenges so many countries face," Bernhard said.